Natasha Wodak Looks to Regain National XC Title This Weekend in Kingston
November 20, 2017 18:12pm
Natasha Wodak of Vancouver, BC has become a regular on Canada's National Team competing for Canada at the 2015 & 2017 IAAF World Track & Field Championships and the 2016 Olympic Games in the 10,000 metres. She currently own the Canadian record for the 10,000m at 31:41.59 set back in 2015. Natasha grew up in Surrey attending Tamanawis Secondary and attended Simon Fraser University where she competed for their Track & Field and Cross Country teams. BC Athletics caught up with Natasha to discuss her Fall season and her goals for the upcoming National Cross Country Championships in Kingston, Ontario, Nov 26th, 2017.
Personal Bests:
5,000M - 15:37.7
10,000M - 31:41.59 (Canadian Record)
1/2 Marathon - 1:11:20
Career Highlights:
2017 IAAF World Track & Field Championships (10,000m, 16th)
2016 Olympian (10,000M, 22nd)
Canadian Cross Country Champion (2015 & 2013)
2015 Pan Am Games (10,000M, 7th)
BC Athletics: Thank you for taking time out of your busy training schedule to answer a few questions for us.
No problem!
BC Athletics: You're are coming off a great performance at this past Summer's World Championships in London where you placed 16th in the 10,000m, your highest placing at any global championships. What did this performance mean to you and what do you think it means for your future in the event?
Natasha: Well first of all thank you! I was very happy with achieving my goal of finishing in the top half of the field at World Championships. It had been a tumultuous year of training leading into the race- recovering from injury & surgery and changing coaches in March. Racing well at world's meant so much to me- as there were times when I didn't even think I would be there at all. I was able to compete well because of the support of my friends and family - they never let me give up.
Going forward I feel much more confident competing in Global Events. I know I am capable of racing with the best in the world.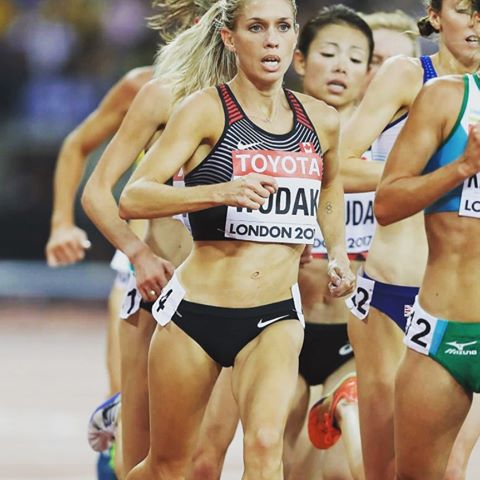 BC Athletics: So far this Fall you've followed up your great Summer season with a strong performance over a talented field at the 2017 BC Cross Country Championships in Abbotsford. Talk a bit about this race; what were your expectations going in and how did you feel about your performance on the day?
Natasha: Again- I was very happy with how the race played out. Coach Lynn and I had a plan- don't lead and make a move with about a mile or km to go. I stuck to the plan and it worked well as I was able to break away from Sarah and Rachel over the last loop. I wasn't sure where my fitness was at before the race, so it was a relief to see I had some fire in my legs!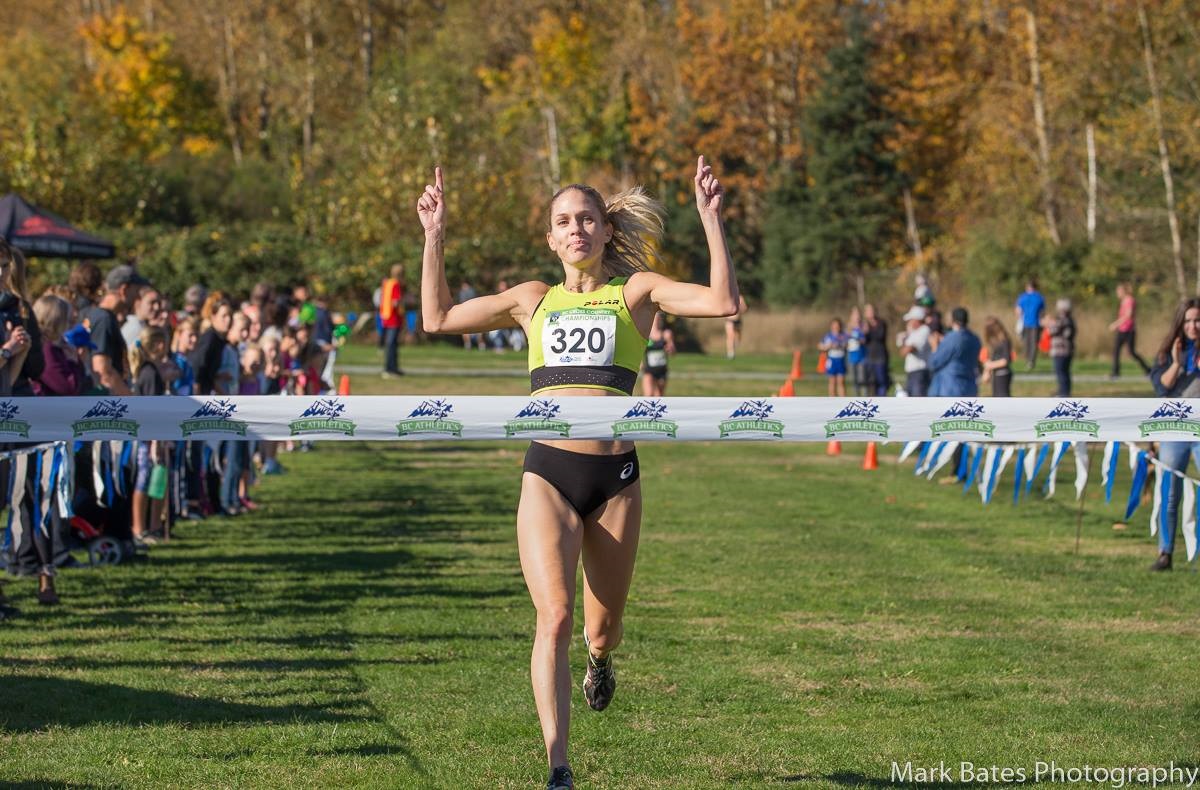 (Photo Credit: Mark Bates Photography)
BC Athletics: You've become a fixture on the Canadian Cross Country scene having medaled each of the past 4 years you've raced the championships (Note she did not compete in the 2016 event) and coming out on top in both 2013 & 2015. What is it that you like about Cross Country that keeps you coming back?
Natasha: Cross Country is my favorite of all the running disciplines :) I love that every race/course is different, and the conditions are always challenging (mud, rain, wind, snow, ditches, hay bales, grass, etc.). Unlike track there's no need for a watch- you aren't trying to run certain splits. You are just competing. Who is the toughest on that day?? I also love that Cross Country is a team sport- you can work together with your team during the race to bring out the best in each other. When you are racing for a team, not just yourself, I guarantee you will push yourself a bit harder.
BC Athletics: What are your thoughts on the role of cross country in the development of a runner?
Natasha: Like I said before- XC is about being tough. Years and years of cross country running has helped make me a much stronger runner. Something that has translated on the roads and the track.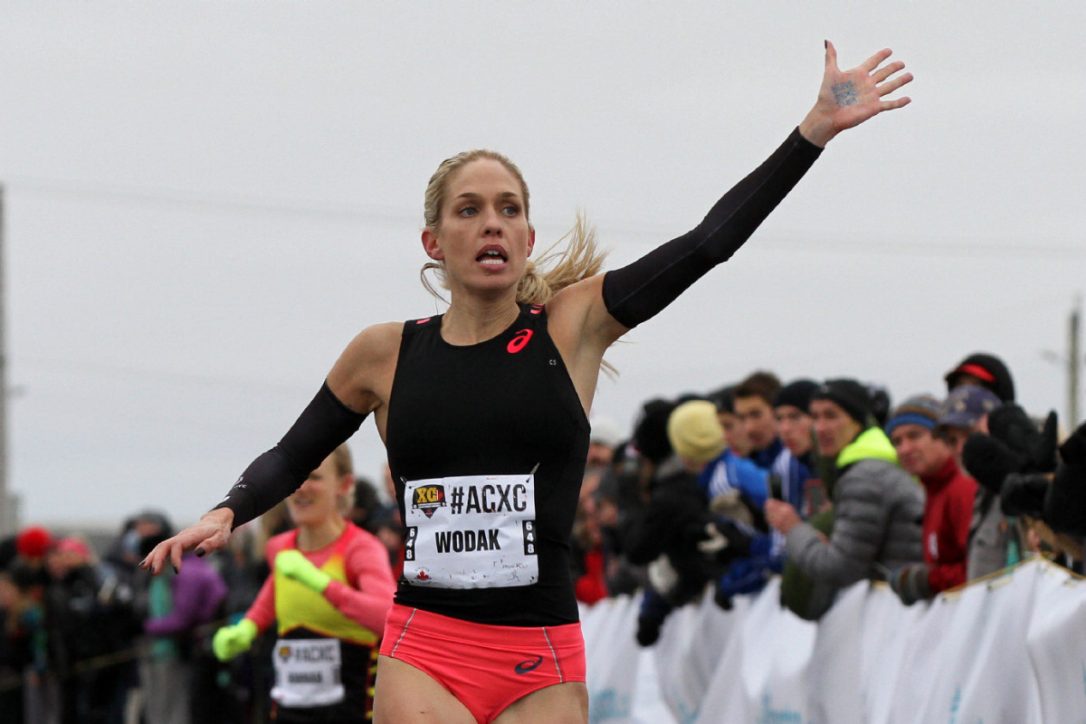 BC Athletics: With only a couple of weeks until the National Cross Country Championships in Kingston, how do you feel about your chances at this year's championships? Who do you have to watch out for and what kind of race do you think it will take to win on the day?
Natasha: I would love to take back my national title this year. However, I know it's going to be very tough for me to win. I am coming off of hard race at the Monterey Half marathon on Nov. 12th- I am hoping to be completely recovered by race day in Kingston, but there may still be some junk in my legs slowing me down. There are lots of talented ladies that are going make it difficult for me to win- Sasha Gollish, Rachel Cliff, Rachel Hannah, Branna M., Claire Sumner, just to name a few- and I'm sure there are going be others fighting for the win. It's going to take a smart race, and a lot of toughness over the last few Kms to win the race.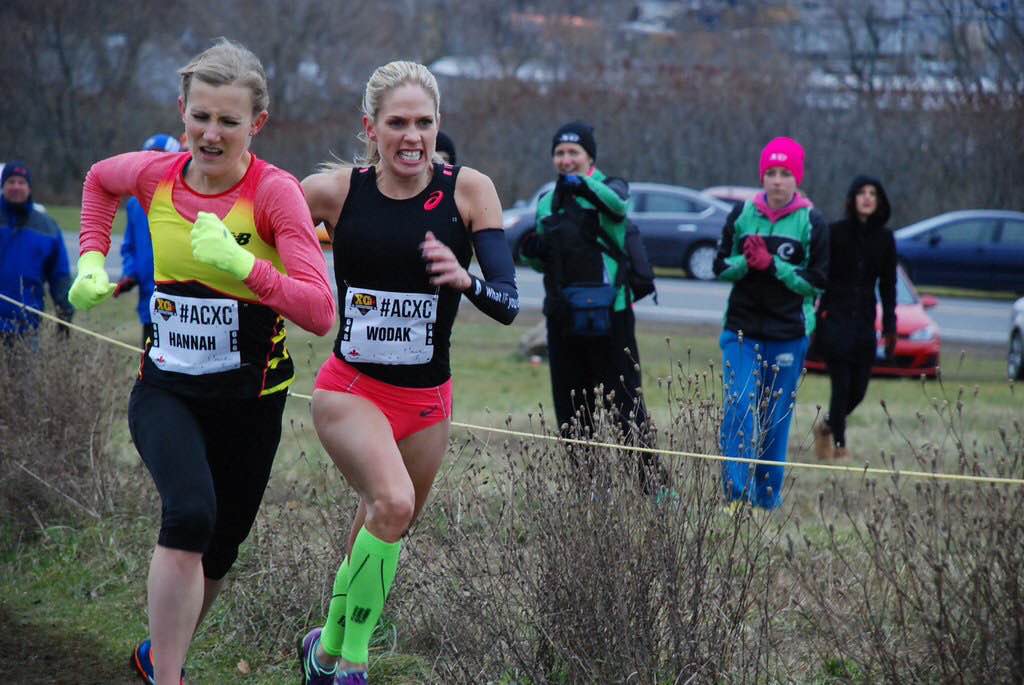 BC Athletics: Lastly, there has been talk for years about the IOC adding Cross Country back into the Olympic Program (Note: Cross country was contested as an individual and team sport at the 1912, 1920, and 1924 Olympics). Would you support this move? What are your thoughts on the idea?
Natasha: Absolutely!!! Cross Country is a sport that hundreds of countries compete in. It should never have been taken out of the Olympics!
Thank you Natasha and all the best with your training in the lead up to Nationals in Kingston.
-Chris Winter, BC Athletics