Olympian Lucas Bruchet Takes the BC XC Title, Eyes National Crown
November 9, 2017 17:38pm
Luc Bruchet of Vancouver, BC is a track and field athlete competing in the middle distance events, predominately the 5,000m event. He competed in the 5000 metres at the 2015 Pan American Games in Toronto and the 2016 Olympic Games in Rio de Janeiro and has a personal best of 13:24.10. Luc grew up in White Rock attending Elgin Park Secondary and attended The University of British Columbia. After graduation Luc joined the BC Endurance Project where his success has only continued under the coaching of Richard Lee. BC Athletics caught up with Luc to discuss his Fall season and his goals for the upcoming National Cross Country Championships in Kingston, Ontario, Nov 26th, 2017.
Personal Bests:
1500M - 3:39.13
5,000M - 13:24.1
10,000M - 28:36.74
Career Highlights:
2017 BC Cross Country Champion
2017 Canadian Track & Field Championships (5,000M, 3rd)
2016 Olympian (5,000M, 37th)
2015 Pan Am Games (5,000M, 8th)
2013 Canadian XC Champion
Sub-4 minute miler (3:57)
BC Athletics: Thank you for taking time out of your busy training schedule to answer a few questions for us.
No problem at all. It's always fun to answer some questions, maybe give a little insight to the BC Athletic community on what goes for elite distance runners.
BC Athletics: At the recent BC Cross Country Championships you demonstrated some great fitness taking the win over a talented field in Abbotsford. Please take us through that race. What were your expectations going in and how did you feel about your performance?
Thanks again. The fitness is definitely coming around, it was nice to showcase it after the hard work I've been putting in so far this fall. My game plan was straight forward, get out and stay on the gas. Try to pop everybody without cracking myself. I set my goal as to win the race, and was confident I could get this done. Unfortunately my teammate Justin had some stomach issues, because I know he is fit and it could have been a bit more of a battle with him.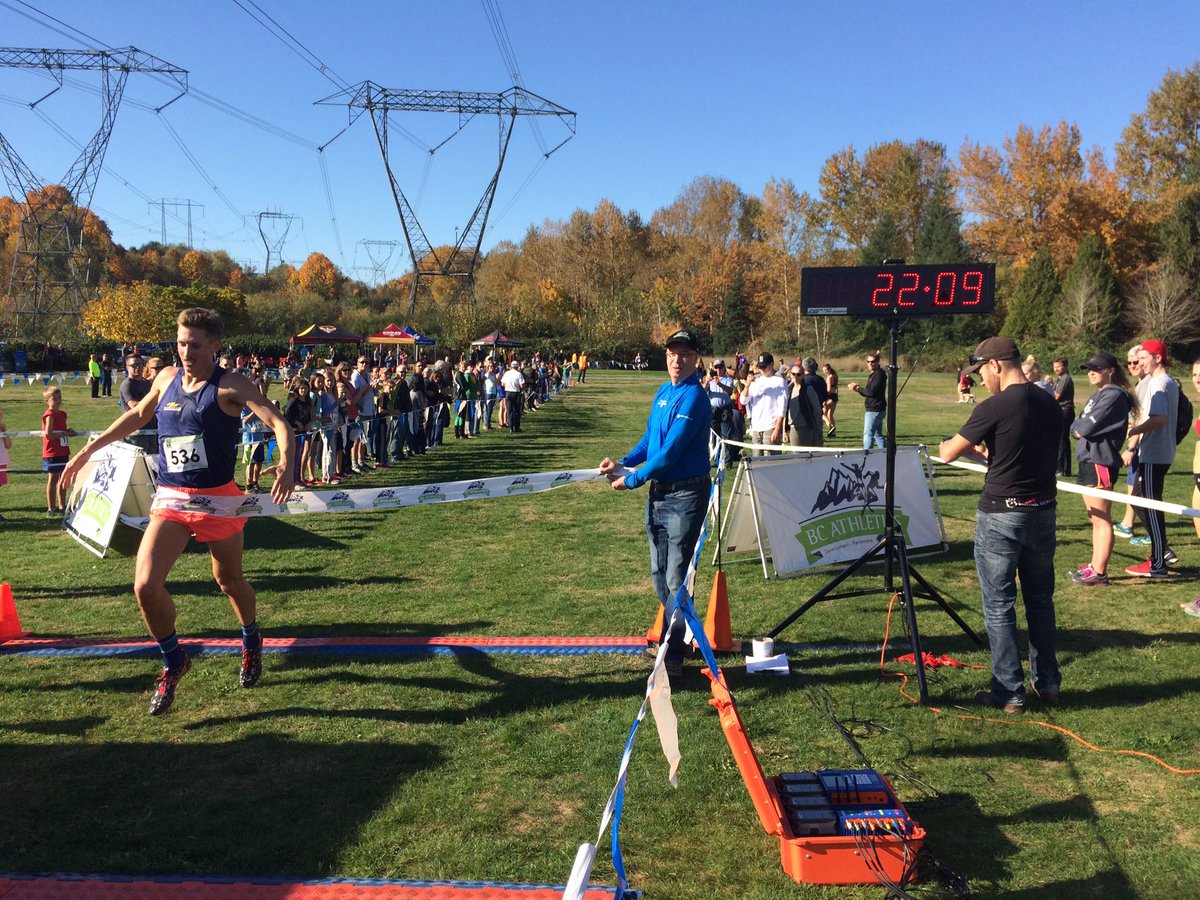 BC Athletics: You've become a fixture on the Canadian Cross Country scene for a number of years, consistently making the podium and coming out on top in 2013 edition at home at Jericho Beach. Not all track athletes always run Cross country in Fall, why is it important to you that you do?
I pride myself on my ability to grind through the mud. We don't have many opportunities for races through the fall, so I think cross country is a great way to give yourself a goal for the fall, to fuel the training. Sometimes it can be mentally tough to train months on end without a goal insight. Having a cross country race or two gives me the chance to strive for something, make the training purposeful and test the fitness. And a good excuse to grow a moustache.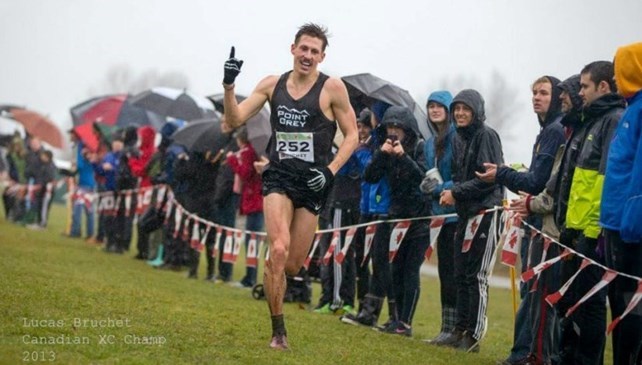 BC Athletics: Since graduating from UBC you've been working with Coach Richard Lee and the BC Endurance Project. This group consistently puts athletes on the podium at National Championships, both on the Track and in Cross Country. What is it about the Group and Richard that you feel leads to this continued success?
I think there are a number of things that leads to our group's success. First of all Richard is a great coach. There isn't anything flashy about his philosophy, just good ole fashioned hard work with a methodical approach. Rich has been at it a long time, having experienced different training styles himself, so he knows what works. Another important factor is that fact we have a group, our group meshes well and generally has good vibes. I think a positive environment encourages success. Along with that everybody in our group has high expectations and goals for themselves which further drives the training.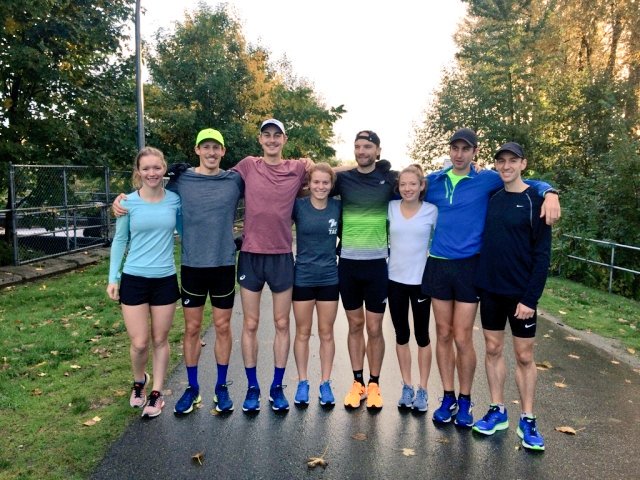 BC Athletics: With a little less than a month until the National Cross Country Championships in Kingston, how do you feel about your chances at this year's race? What have you learned from racing on that course the last 2 seasons that you hope to use this time around?
I feel my chances are as strong as they've ever been. Last year I had a much later start to the season, and a much slower road back to fitness. I think I really only found my footing within the last two weeks leading into the 2016 race. This year has been much smoother, and I've found my fitness much, much quicker than previous falls. With four weeks to go till Kingston I know I'll continue to gain fitness. The last two editions of the race have played out differently in terms of tactics, which gives me a good perspective on both the course and the way other athletes like to run it.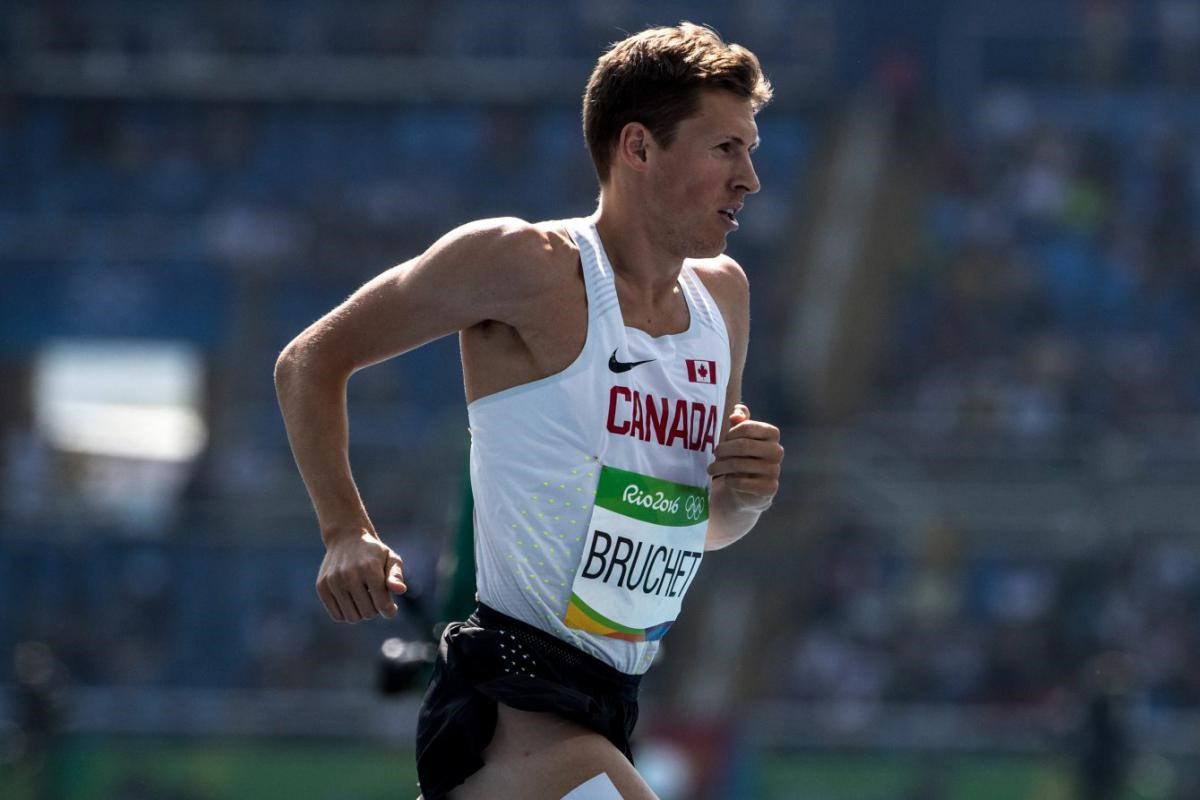 BC Athletics: There has been talk for years about the IOC adding Cross Country to the Olympic Program. What are your thoughts on the idea?
I think adding XC to the Olympics would be great. Although I think it needs to be added to the Winter program as opposed to the Summer Olympics. To most countries Cross Country is a fall & winter activity. As well I think if it was added to the Summer program it would dilute the level of competition, potentially watering down the 10km on the track. The goal of the Olympics are all about participation on a world level, obviously high level participation. But I think that something the Winter Olympic lacks is the World-wide participation, and adding in XC would allow many of the African nations to send athletes to the Winter Olympics.
Thank you Luc and all the best with your training in the lead up to Nationals in Kingston.
-Chris Winter, BC Athletics