Interview with Hannah Bennison ahead of the 2017 World XC Championships
March 9, 2017 17:01pm
In late November 2016, Hannah Bennison of Vernon, BC won the 2016 Canadian Junior XC Championships earning her a spot on the Canadian team for both the NACAC XC Championships in Boca Raton, Florida and the World XC Championships in Kampala, Uganda. BC Athletics caught up with Hannah to talk to her about her recent races, the upcoming World XC Championships, and what she has planned for the upcoming outdoor season and next year as she heads off to University.
BC Athletics: First off we would like to say congratulations on your recent performances at the NACAC XC Championships in Florida where you placed 2nd, finishing just behind your Canadian teammate, Brogan Macdougall. Tell us a little bit about what your expectations were coming into the race and ultimately how it played out?
Coming into the race, I was unsure of where my fitness was at, and was just excited to get back into racing, to compete for my team, to wear the Canadian jersey, and to enjoy having time to get to know the rest of the junior girls. During the race, I felt smooth and fit, and loved the comradery of running stride for stride with Brogan. With about a kilometre to go, Brogan surged, and I didn't go with her, which was a mistake! However, crossing the finish line behind my teammate and having the rest of the Canadian girls come in so well to take the team title was a great feeling!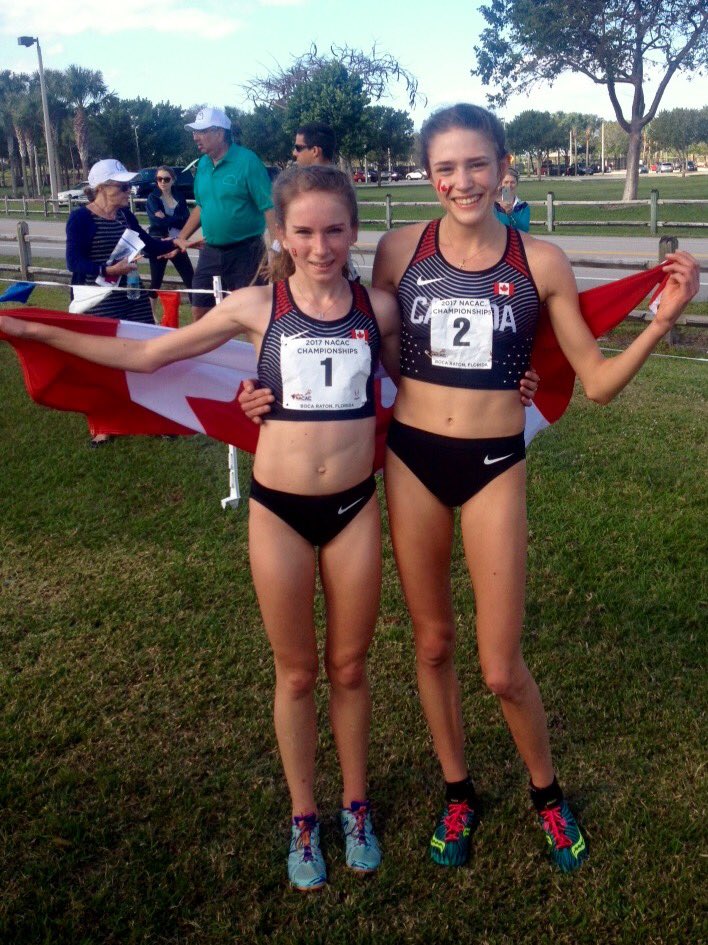 BC Athletics: The NACAC XC Championships are typically seen as a tune up race for athletes heading to the World XC Championships a few weeks later. Can you tell us a little bit about how your prep for World XC is going and what you are looking forward to most about representing Canada at the World XC Championships?
My training for the World Cross Country Championships has been going pretty well… it's been tricky finding good places to run with all the snow, but other than that I've enjoyed being healthy (other than a few colds), and getting some solid workouts in and building up injury-free mileage. I'm so excited to see my teammates again, and to work together to place well as a team. Racing in Uganda, at such a prestigious competition, will be an unforgettable experience, especially doing it along side such a strong group of young Canadian women.
BC Athletics: 2017 will see you graduate from High School and head off to university. Can you tell us a little about the decision process, what schools you've considered, and whether you've made a decision as to where you'll be headed to school next year?
The university decision process was stressful, to say the least! After looking at a few options, my main considerations were: U of T, Queens, Georgetown, and Providence College. Eventually, I chose Providence college, due to it's long-term approach to training, amazing group of girls to train with, knowledgeable and experienced coaching, and small, student-focused classes. I have no doubt I've made the right decision, and I am beyond excited to start the next chapter of my life in such an enriching environment.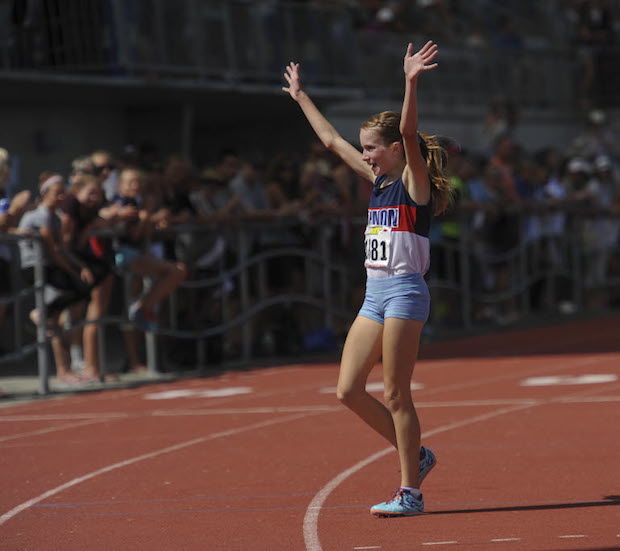 BC Athletics: In 2016 you had to deal with and overcome the first serious injury of your career. How hard was that period of time for you and what helped you overcome this bit of adversity? Have you found that missing last year to injury made you all the more motivated for the 2017 Season?
The first 6 months of 2016 were tough both physically and mentally. After getting a stubborn IT band injury, I had to take a step back from training and competing, which wasn't easy! However, it allowed me to focus on other aspects of life, and it put things in perspective. Looking back, I am very grateful for the struggles I was forced through in 2016, as they taught me not only to enjoy everyday training, from relaxing easy runs to painful workouts, but also the importance of letting go of my competitive edge from time to time to just laugh with family and friends! Therefore, the time off motivated me not only to have a strong comeback, but to enjoy every moment of pain, joy, heartache, and the good and bad workouts along the way.
BC Athletics: What goals do you have for the 2017 outdoor season? Are there any big meets are you targeting later in the summer?
Thus far, I have no major meets planned post World Cross Country Championships. While I hope to run PB's and compete well, my major goal is to stay injury free as I prepare for my freshman season at Providence.
Thank you Hannah for taking the time to speak with us and good luck in your upcoming competitions.
Chris Winter - BC Athletics