Dylan Wykes: Olympian Turned Coach Looks to Help Athletes of all Abilities Reach Their Potential
February 16, 2018 12:32pm
Dylan is currently the 3rd fastest marathoner on the Canadian all-time list behind Jerome Drayton's 1975 run of 2:10:09 and Reid Coolsaet's 2:10.29. He cemented his place in the Canadian marathon ranks with his personal best performance of 2:10:47 at the 2012 Rotterdam Marathon. That run fulfilled a lifelong dream of Dylan's to qualify for the Olympic Games. Riding the high of that performance he went on to place 20th at the 2012 London Olympic Games, running a 'smart' race, by passing over 50 runners in the latter half of the race. His 20th place finish was the highest finish by a Canadian in the Olympics since Jerome Drayton's 6th place in the 1976 Montreal Games.
Since the 2012 Olympics Dylan has transitioned into a coaching role, founding Mile2Marathon coaching along with Michael Woods, a former runner turned cycling pro. Dylan's says that his coaching philosophy has been shaped by his many years in the sport and the lessons he has learned through its ups and downs. BC Athletics caught up with Dylan to talk about Mile2Marathon and the groundswell of interest his group has seen over the past couple of years.
Career Highlights:
20th – 2012 London Olympic Games (2:15:26)
6th – 2012 Rotterdam Marathon (2:10:47)
2010 California International Marathon Champion (2:12:39)
Multiple time Canadian medalist at distances from 5,000m on the track to Cross-Country
Personal Best's:
Marathon: 2:10:47 (Rotterdam, 2012)
Half-Marathon: 1:02:14 (NYC, 2011)
10,000m: 28:12.82 (Stanford, 2011)
5,000m: 13:43 (Eugene, 2011)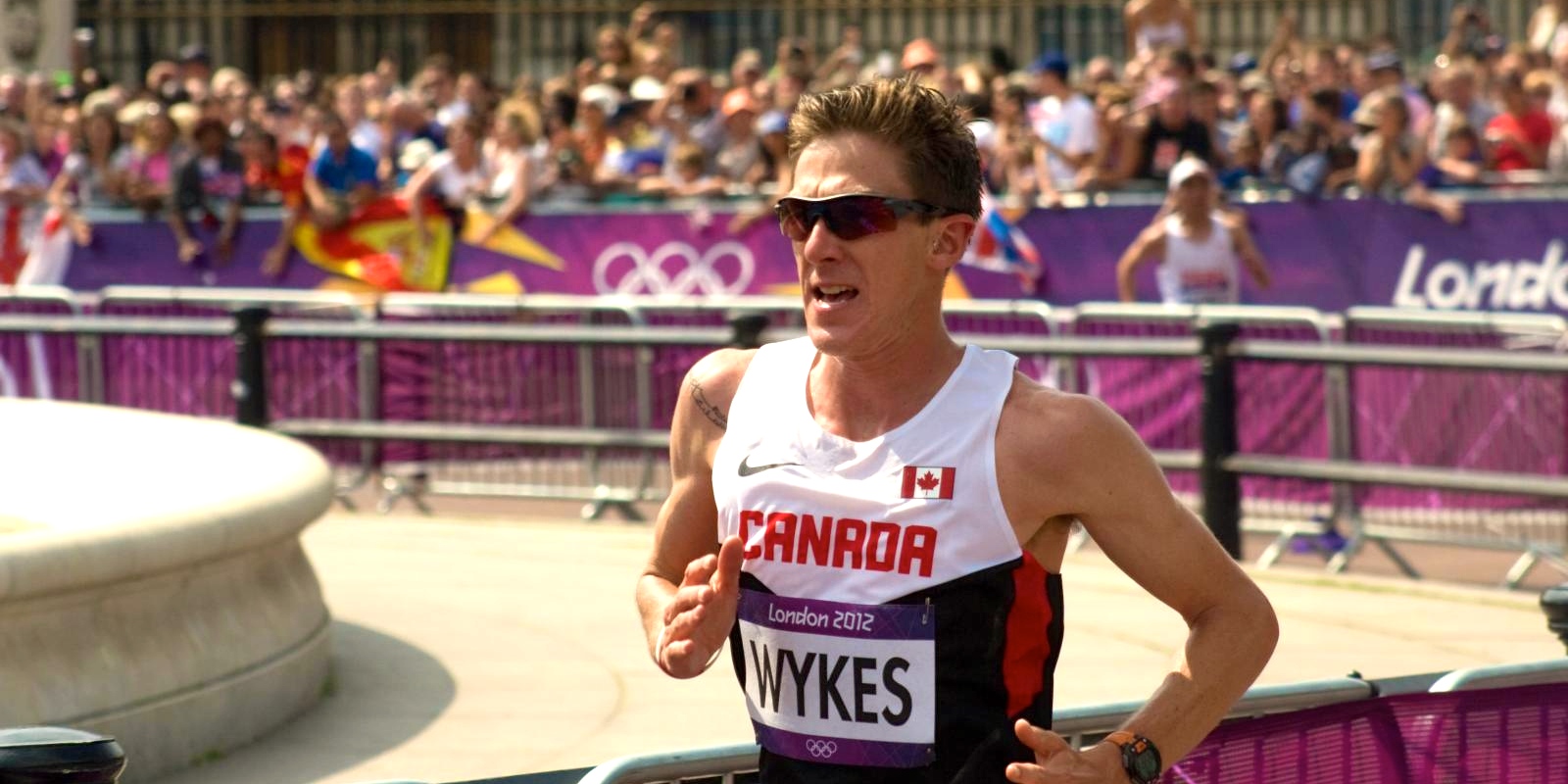 BC Athletics: Tell us a little bit about Mile2Marathon, what is it, how it works, and who currently makes up your team of coaches.
Dylan: Mile2Marathon is a coaching service and a running club/crew (we're even an official BC Athletics club now!). We offer personal coaching services to athletes of all ages and abilities located all over the world. If they are motivated to get better, we're happy to help.
For the most part we operate out of Vancouver, where we host group workouts a couple times per week. We try to make the group very inclusive allowing people to 'drop-in' to our workouts. The group workouts are usually tailored towards a key race on the local road racing scene. We also personally coach many of the athletes in our Vancouver group.
Our team of coaches is made up of current and former elite distance runners. Rob Watson is the head coach in Vancouver, i.e. a huge part of the operation and has been from the get go. Kate Gustafson, Kim Doerksen, Tony Tomsich, and Kevin Coffey also coach athletes in Vancouver and remotely.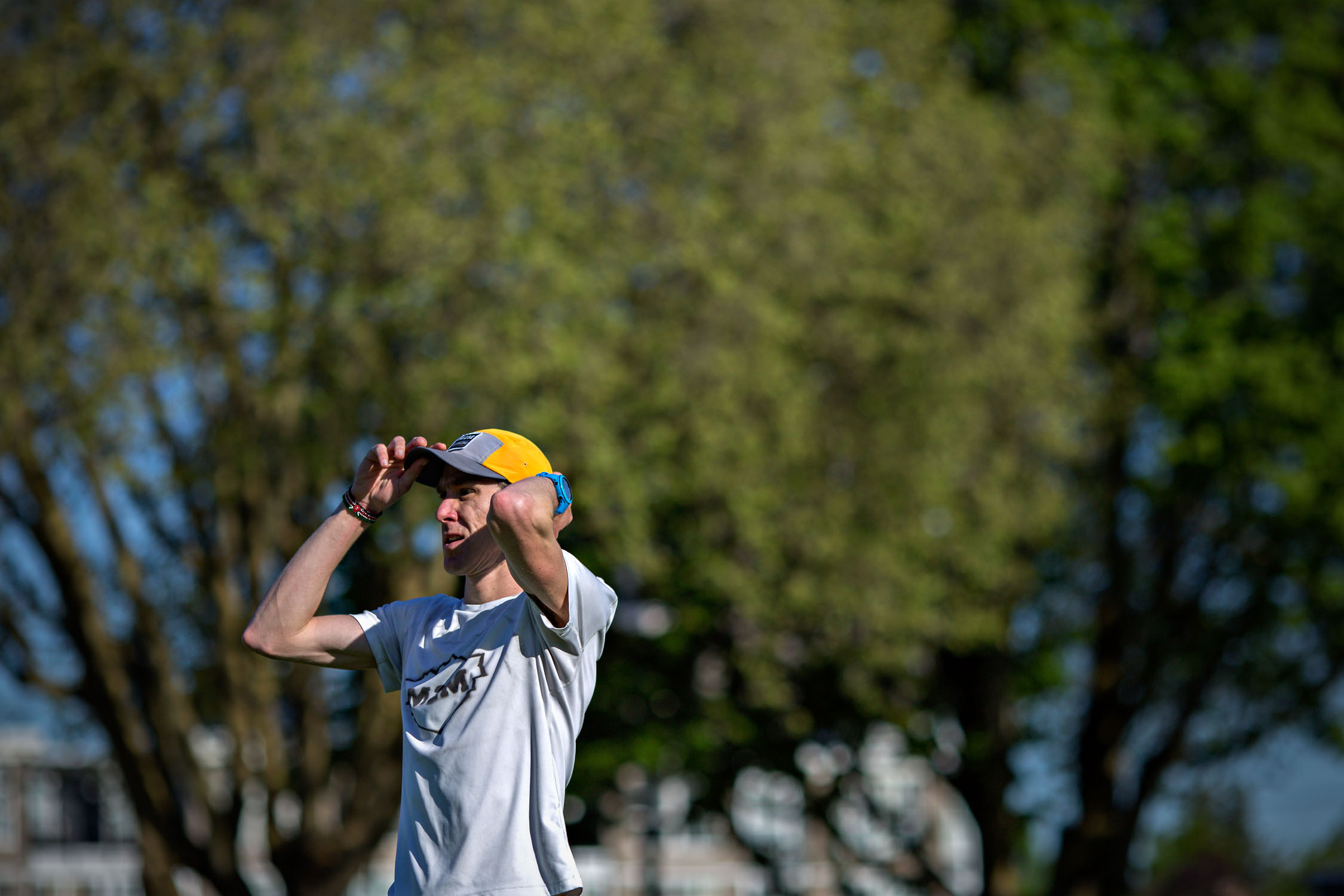 BC Athletics: You co-founded Mile2Marathon a number of years ago with Michael Woods, a former standout in the Canadian Junior running ranks and now a world class road cyclist. Tell us about how the idea of Mile2Marathon came about and how it has evolved into the group it is today?
Dylan: Mile2Marathon came about in the spring of 2013. At that time I was living in Ottawa, while (my wife) Francine was working on her PhD. I was injured, as I often was, and would be for the next several years. Mike and I knew each other through the running world. He had a small group of runners he coached and he asked me if I'd like to come out and help coach. If you know Woodsy at all, you know he could convince you that pretty much anything was a good idea. Me coaching was probably a better idea than some of the 100km bike rides he also convinced me to go on that spring! I enjoyed the coaching immediately. Woodsy is very charismatic and it was great to see how he connected with his athletes. He's also an ideas guy and he pushed the idea of trying to make a business of sorts, or at least enough money to pay the bills, from coaching. We came up with a name (I believe Francine actually came up with the name) Mile2Marathon with Mike being the Miler and me being the Marathoner.
The idea was to coach runners, both in Ottawa and remotely. We made a simple website and used Woodsy's current clients in Ottawa as a base to build a group. Soon after, Woodsy's cycling career really took off and I moved back to Vancouver to pursue my running career. We both kept at it in some capacity, with remote/online athletes. At one point in 2015 I started some group workouts here in Vancouver. A couple ladies aiming for a BQ (Boston Qualifier) hired me to coach them. They lived in the same neighborhood as me, so I agreed to meet them at 6am one day per week. The mornings were early, but I loved seeing them improve and seeing their confidence in themselves grow from one week to the next. Eventually, after I failed to make the 2016 Olympic team, I decided to really sink my teeth into things and try to build a bigger group here in Vancouver. I had Rob Watson on board at that point, which was tremendously helpful. It took a while to gain traction but, eventually things took off. Now it's very much a full time thing for both Rob and I.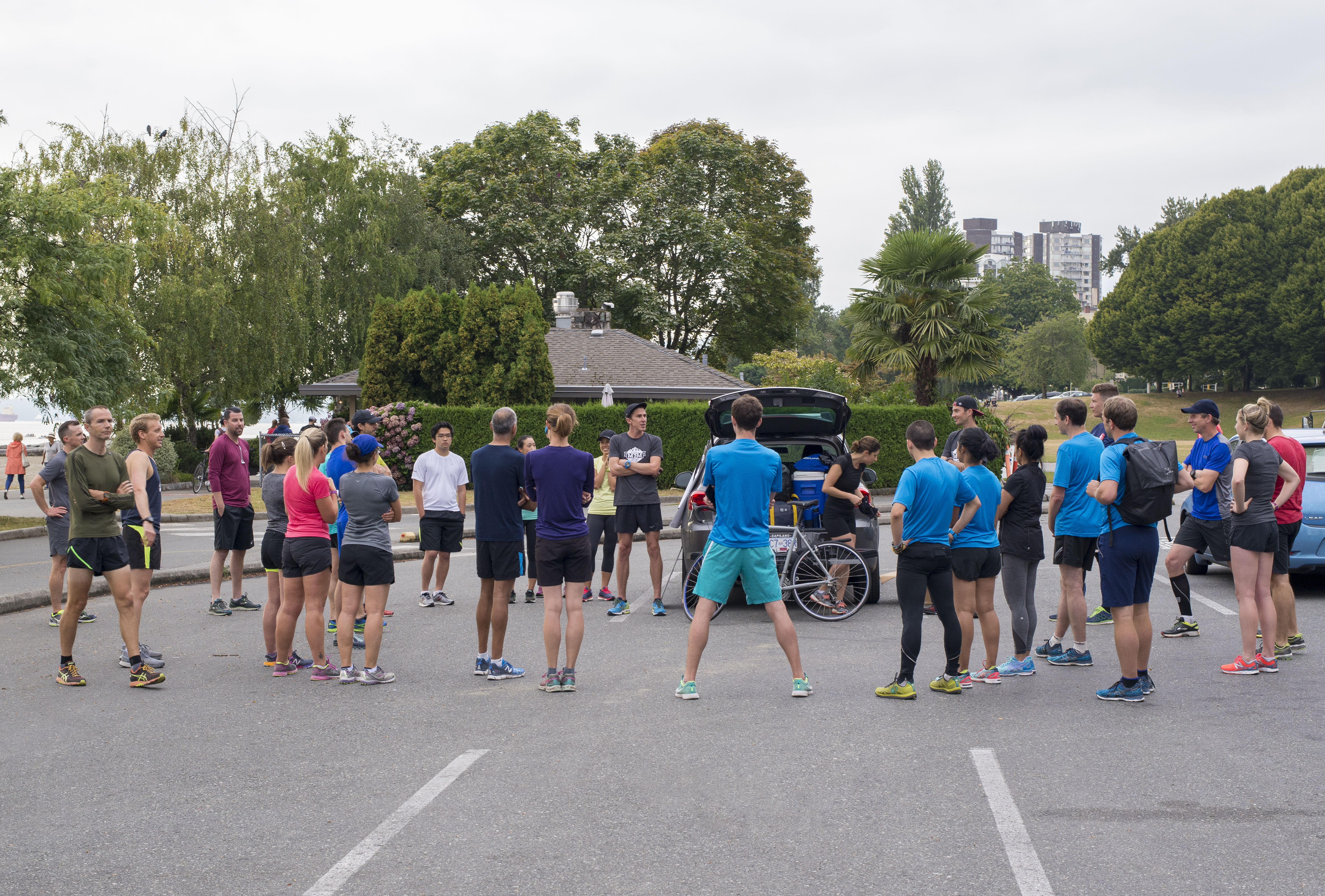 BC Athletics: As an Olympic Marathoner you spent a huge portion of your life as a highly competitive athlete. During this time as an athlete did you always know that you wanted to become a coach? And when you did, what was that transition to coaching like for you? What challenges did you have to overcome?
Dylan: Coaching wasn't something I always thought I would do. I have a master's degree in Epidemiology and for a long time I thought I'd work in that realm or try to go to Medical school once I completed my running career but, I started to think more about coaching and wanted to stay deeply involved in the sport after the 2012 Olympics. I became more involved in the running community at that point, doing appearance at events and giving talks at running stores and schools. I really enjoyed that aspect of things and thought at that point coaching would be a good way to go. Meeting Woodsy and working with him was the perfect opportunity at the time.
The transition (from athlete to coach) was pretty difficult for me. Being a fulltime athlete and pursuing the Olympic dream can be a pretty all-consuming existence. My identity for 15+ years was wrapped up in being a runner. Figuring out how and when to make that shift to being a coach, or anything other than a runner, was really hard. My wife and I also started our family around the same time so, it was increasingly difficult to figure out where to put my time and energy. Even today it's still a tough balance, not just with my time, but with how I identify myself. But all these things, my family, my running and my coaching bring me a lot of joy. I'm grateful for all of it.
I think the coaching itself came quite naturally to me. I like planning and writing training schedules and feel comfortable doing it for most athletes (though I haven't worked with many high performance athletes). But I also like the personal side of things, getting to know an Athlete and what makes them tick. The most difficult thing with coaching was probably the social side of it; I'm not naturally a very social person. As an athlete I did much of my training alone or with only my coach beside me on his bike and I didn't have much of a social life because training took up so much of my time and energy. I make myself sound like a hermit which, I wasn't, but I didn't require a big social network when I was an athlete so putting myself out there in a group setting and being the centre of attention at workouts did not come easily at first.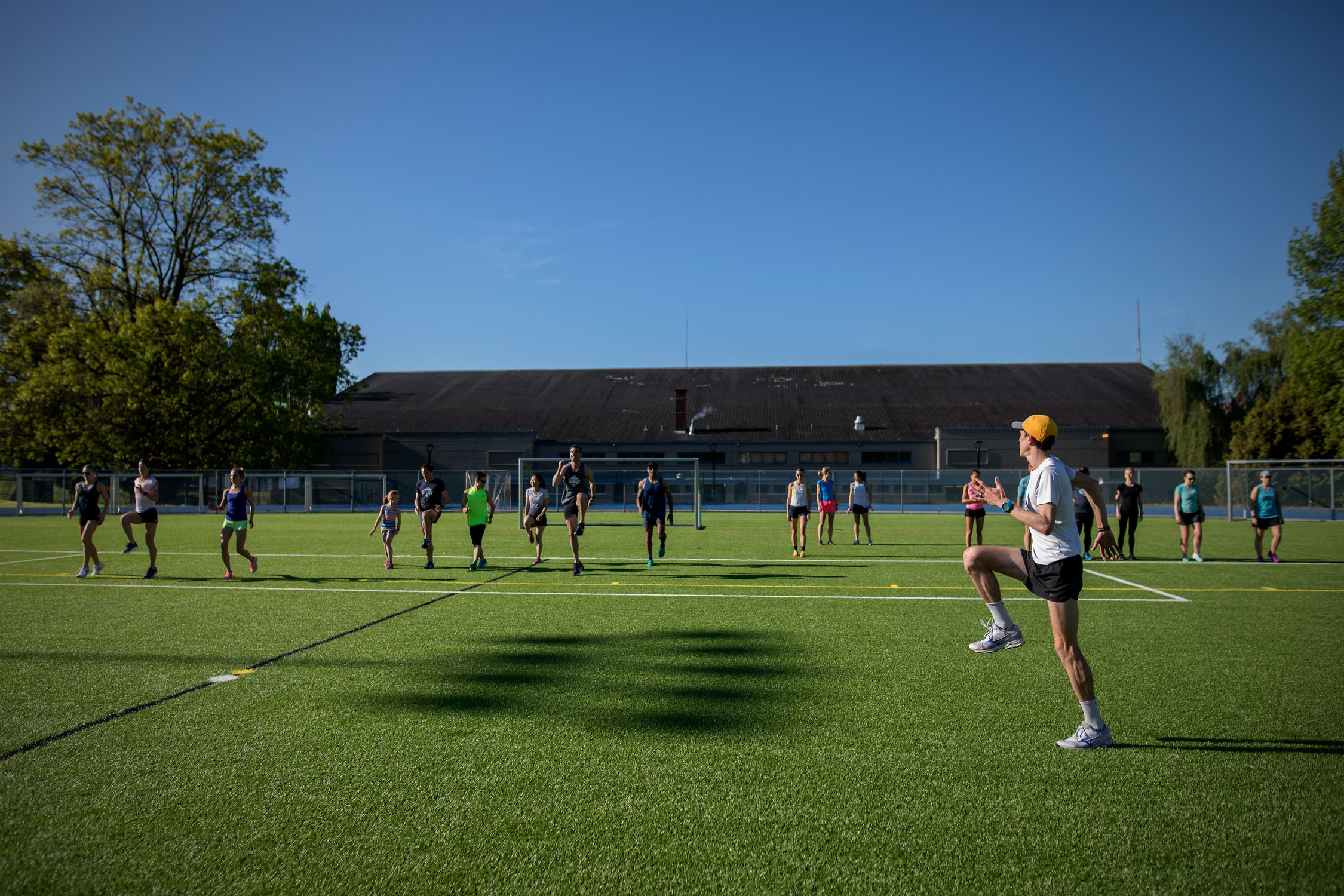 BC Athletics: Looking back on your career as an athlete is there a key lesson that you have come away with that you can now apply to the athletes you coach?
Dylan: Being patient and enjoying the moment are two big takeaways that I try to apply with my athletes. I was terrible at both. I put a lot of pressure on myself to achieve some pretty lofty goals in my career. If I could do it again I'd take more time to step back and appreciate the process.
BC Athletics: As an athlete you were fortunate to work with some of Canada's premiere coaches. What sort of influence do you think these coaches have had on your own personal coaching philosophy?
Dylan: I have definitely been fortunate to work with the coaches I have over the years especially Richard Lee (who was my coach from 2010 onwards) and Steve Boyd (who coached me from 2005-2010). Those guys have had a profound influence on me as an athlete, a person, and a coach. In fact I don't really have any other influences in the coaching realm. I've read a few books, watched some seminars, and listened to a few podcasts but none of that amounts to the influence from Rich and Steve.
Certainly the basics of training and writing training plans the way I do now was influenced by them but over the years I've seen that there are many ways to do things and different training philosophies that work well for athletes. I often see on social media and podcasts people debating the specifics of training and the real nitty gritty stuff but, unless you're at the very pointy end of the sport (i.e. high, high performance) I think the debates are often useless. In my opinion, it doesn't have to be that complicated.
I think what I learned most from my coaches and have applied in my coaching is the importance of building trust. I've also seen this called 'buy-in' frequently in the past year or two. Regardless, to me it's the idea of the athlete and coach being on the same page and understanding what the goals are, what it's going to take to achieve them, and what's at stake.
This manifests itself in a couple different ways with M2M now. Building the group workout thing here in Vancouver is a huge part of what I do at this point. Creating a fun environment where people feel welcome and feel like the coaches care about them and their goals and are therefore willing to bust their butts to achieve those goals, is something I take very seriously and think is very important.
When I work with athletes on an individual level, beyond the group setting, is where I see the most influence from my previous coaches. Both Rich and Steve, have a great ability to create a relationship where I (or their other athletes) bought-in to what they felt was the path to success and trusted in the process. Steve just lives and breathes an enthusiasm for the sport like few others I've met. Rich is much more soft spoken, but just as passionate. Both always had a plan to get from A to B, and in their own way would be constantly planting the seed to have me (or their other athletes) get excited about that and commit fully. It's not as simple as saying, 'Hey, you're really good at running, you could make the Olympics. You should dedicate the next 10 years of your life to doing so'.
Building that trust really opens up a space for the athlete to learn more about themselves and their limits. It can help take away the fear of failure too. Because there will certainly be plenty of failing along the way.
I try to emulate them and create that trust when working with athletes now. At M2M we are working with all types of people, who have all sorts of ambitions and a lot of other things going on in their lives. It can be difficult for people to get out there after a stressful 10 hour work day and crush a workout. But I find if they know the purpose, believe in the process, and trust in me, they are willing to get it done. Without that the workouts can just be numbers on a piece of paper, and getting out the door or giving everything you have to a particular workout becomes difficult. As a coach, you could have the best training plan in the world, but if the athletes aren't committed to actually doing the training, it's sort of useless.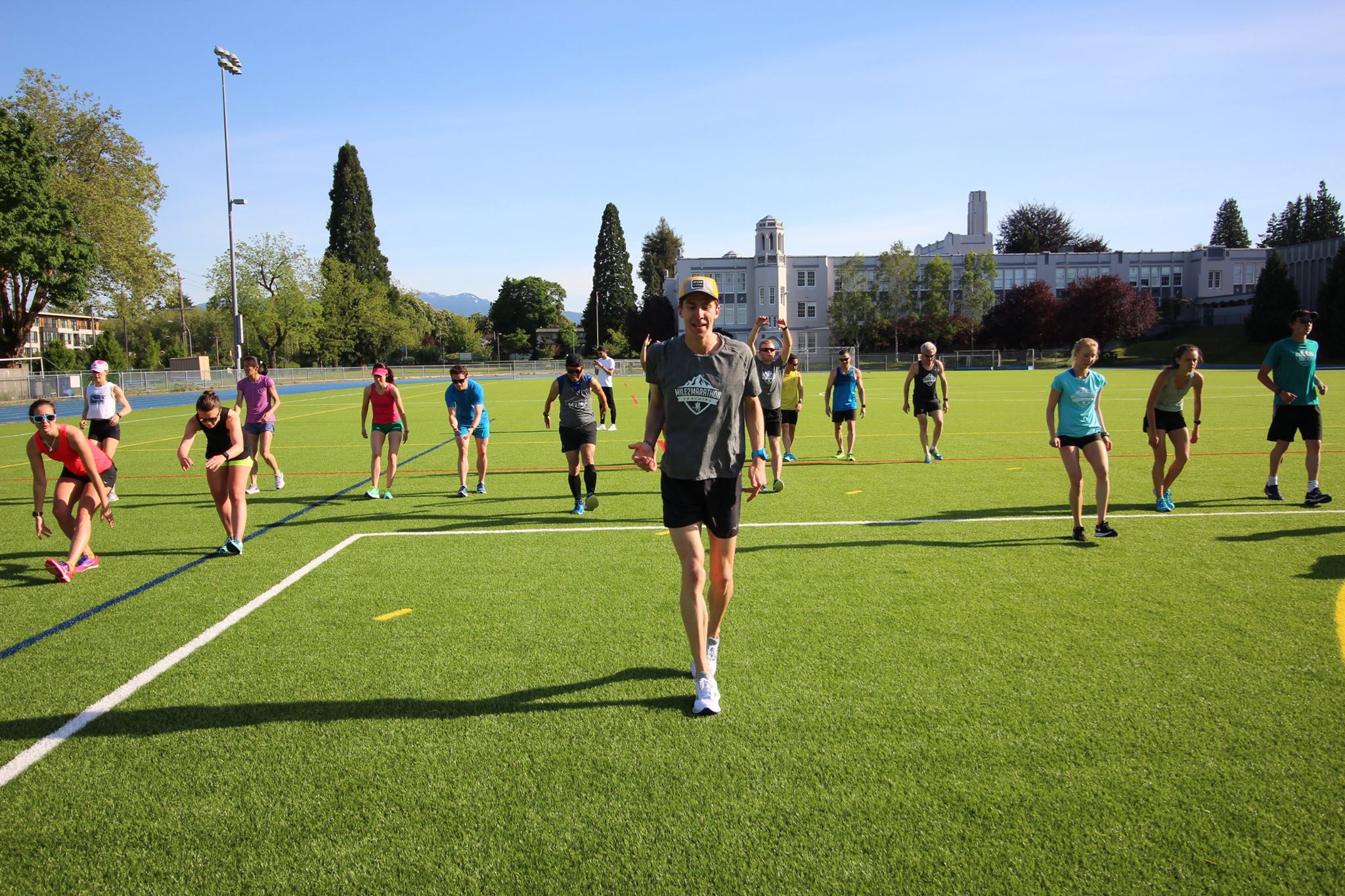 BC Athletics: Over the past couple of years you've witnessed incredible growth in the number of athletes coming to Mile2Marathon for coaching. What, in your estimation, has caused this?
Dylan: With respect to the group in Vancouver, I think there was a gap in the running community here. There are your traditional track or road running clubs, the running store clinics, and more recently the run crews. We felt there was a gap between these, especially between the clinics and the more serious clubs, that we could fill. I think we've done a good job of filling that, by creating a welcoming environment and providing good coaching. It wasn't easy though and it definitely took a while. I remember early on, Rob and I would roll up to our meeting location for a run and anxiously hope that people would show up. Now, were fearful that too many will show up.
Aside from that, I think producing results has been huge. When athletes improve they get excited, they tell their friends and anyone that will listen. Word of mouth, whether literally or via social media has been very important to our growth.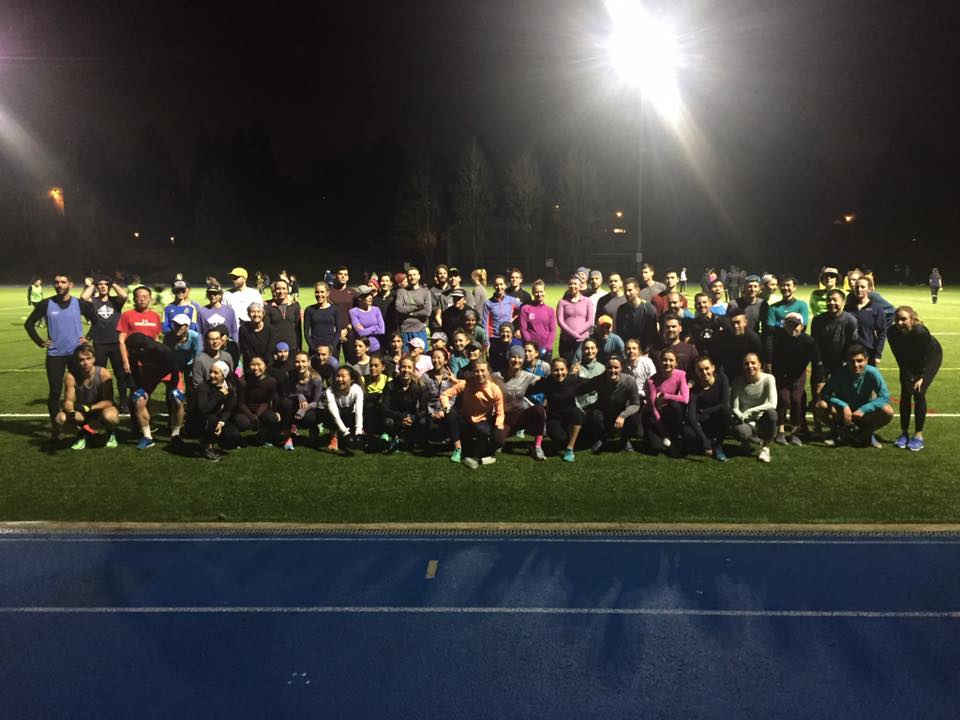 BC Athletics: What is one piece of advice that you would give to someone contemplating becoming a coach?
Dylan: Stop contemplating. Do it! The world needs more coaches, especially female coaches. If you have a passion for the sport there is bound to be an audience for you as a coach.
BC Athletics: What goals do you have for Mile2Marathon? Where do you see this group heading in the next few years?
Dylan: We just want to continue to help people get faster and have fun doing it. I'm sure we'll have to adapt a little along the way, as the face of the running community changes. But ultimately we just want to reach more people. Right now that just means keep doing what we're doing.
Thank you Dylan for taking time to talk with us.
- Chris Winter, BC Athletics