JOIN US IN WHISTLER, OCTOBER 14, 2023
Registration is now open!
50 mile (80km) Team Relay Limit: 200 Team Maximum
50 km Ultra Limit: 150 participants maximum
Already signed up? You can edit your registration information here.
Confirm your solo registration here or team here.
Sign up to receive updates and get notified first!
PRICING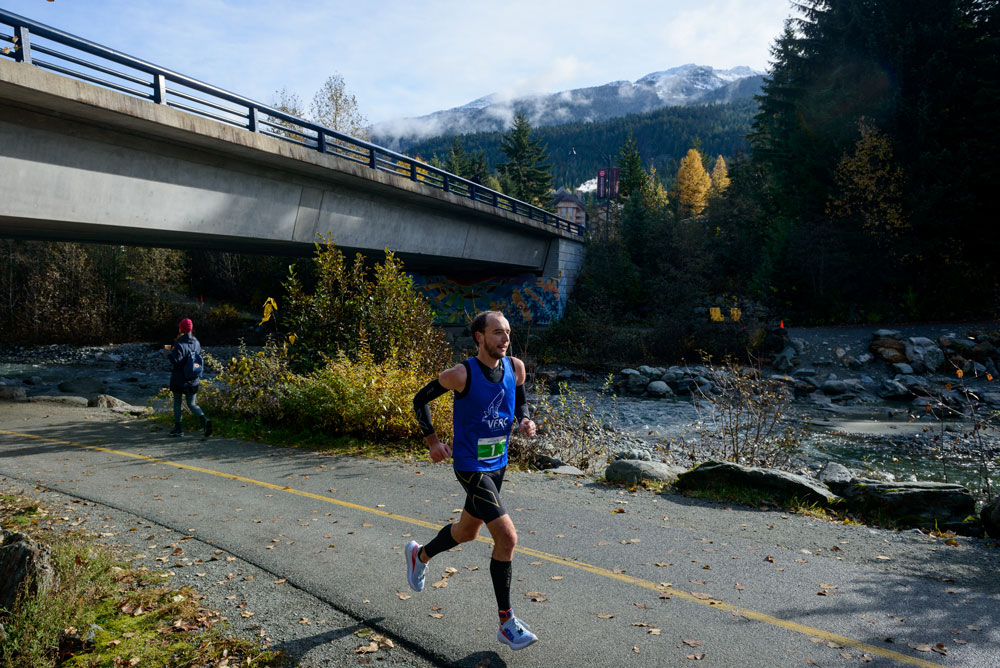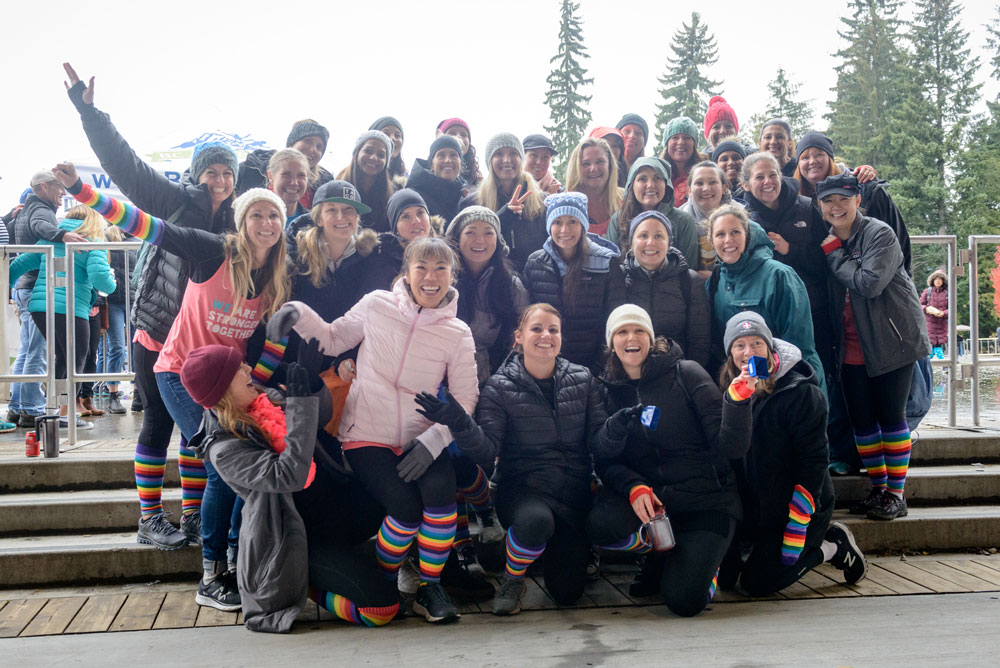 RACE FORMAT

RELAY TEAMS
Teams start at 7:30am and cover the 50 mile (80KM) distance. 8-person teams alternate between 10KM legs and 4-person teams run 20KM legs.*
*4-person teams may request alternate leg configurations and we'll do our best to accommodate

ULTRA RUNNERS
Starting at 7:45AM, solo ultra-marathoners will complete the full 50KM distance on their own. The perfect beginner ultra, with the loop course you are never more than 5km from party area. Lots of access areas for your supporters to cheer you on!

COURSE
The course consists of eight 10KM (five 10KM loops for solo ultra-marathoners) loops around Whistler's Lost Lake Park and the picturesque Valley Trail system. More details.

VOLUNTEER REQUIREMENT
An event of this size and duration requires numerous course marshals to point runners in the right direction. As a result, ALL teams are required to take on at least one volunteer shift. More are appreciated! Details
RELAY CATEGORIES
Mixed Open (men & women)
Men Only
Women Only
Masters (all members are 40+)
AWARDS
Top team awarded in each category. Whichever size team (4 or 8-person team) are fastest in the categories above.
ULTRA CATEGORIES
Open Men
Open Women
Masters Men (40+)
Masters Women (40+)
AWARDS
Top three awarded in each Ultra category.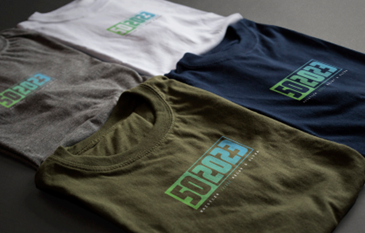 BEEN THERE, GOT THE T-SHIRT
The Whistler 50 garment is a gender-specific, soft-style, short-sleeve tee. These poly/cotton blends are slightly more fitted than regular t-shirts. Please note there are no exchanges for garment sizes after orders have been placed. You must select a shirt size when registering, but changes can be made online until September 23. Additional shirts will be available for purchase.
Artistic Impression of 2023 t-shirt.
Subject to t-shirt colour, cut and design change.
VOLUNTEERS
ALL TEAMS are required to provide volunteer assistance with the running of this race:
All teams will provide one volunteer per team who will be given a choice of times at which to volunteer and where possible location, or will be assigned where needed.
Volunteers can be team members running an early or late leg, and assigned to a corresponding late or early volunteer position.
Volunteers can be a non-runner, friend or family member of the team.
You must complete your Volunteer Registration for your team's registration to be considered complete. Volunteers must be 16 years of age or older.
A volunteer cannot volunteer for more than one team (teams cannot "share" a volunteer).
The easiest way to sign up your team's volunteer is to provide their information during your team registration.
If you've already registered your team and need to add (or update) your volunteer information, go to your Trackie account and login with the email and password you provided during registration. You should see "Whistler 50 Relay Team Entries" come up. To the left of this, click on "Manage" and "Edit Entries". On the next page, click the "Volunteer Info" to register/update your team's volunteer. Manage Team / Edit Team's Volunteer Details
While each team is required to provide one volunteer, we also welcome additional individuals who can assist for a few hours!
If you or someone you know wishes to volunteer (on their own, not as part of a team), please sign up here and someone will be in contact closer to race weekend. You will receive a race souvenir, an invitation to the post-race party, and the eternal gratitude of the race organizers!
If you signed up to volunteer and haven't heard from us at least one week before the event, please email w50community(at)bcathletics.org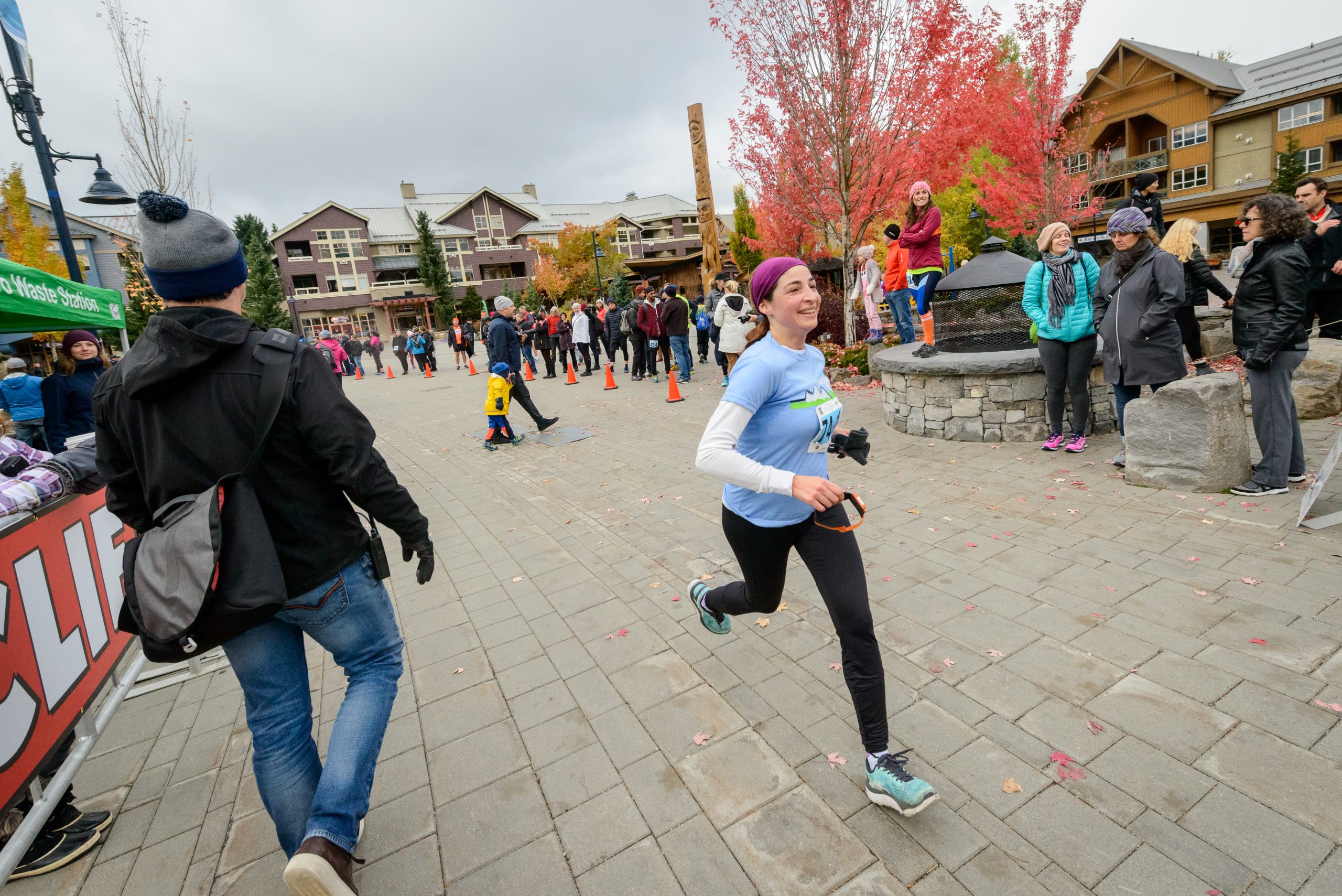 RACE WAIVERS
ALL PARTICIPANTS are required to sign an event waiver. Please make sure all members of your team sign this waiver and bring it with you to Package Pickup in order to claim your race package.