Officials
Latest News
Reminders for January to March:
NEW:

Procedures and forms for Protests and Appeals

in the section titled "Officials Training & Support:.
UPDATED:

2017 Meet Schedule (as of Feb 14, 2017)

.

Review the schedule for events to consider assisting with.
Updated

Meet Director's Manual 2/14/17.
---
Newsletters
OFFICIAL'S NEWSLETTER! - January 30, 2017
If you don't receive the BCA Official's Newsletter by e-mail, you may wish to contact Carol Cull (Carolcull@telus.net) with your current e-mail address. Contact information goes out of date very quickly.
---
2017 Meet Schedule - Feb 14, 2007
---
EVENTS:
2016 Americas Masters Games (August 27-30)
---
Six things you can do this Fall To build officiating in BC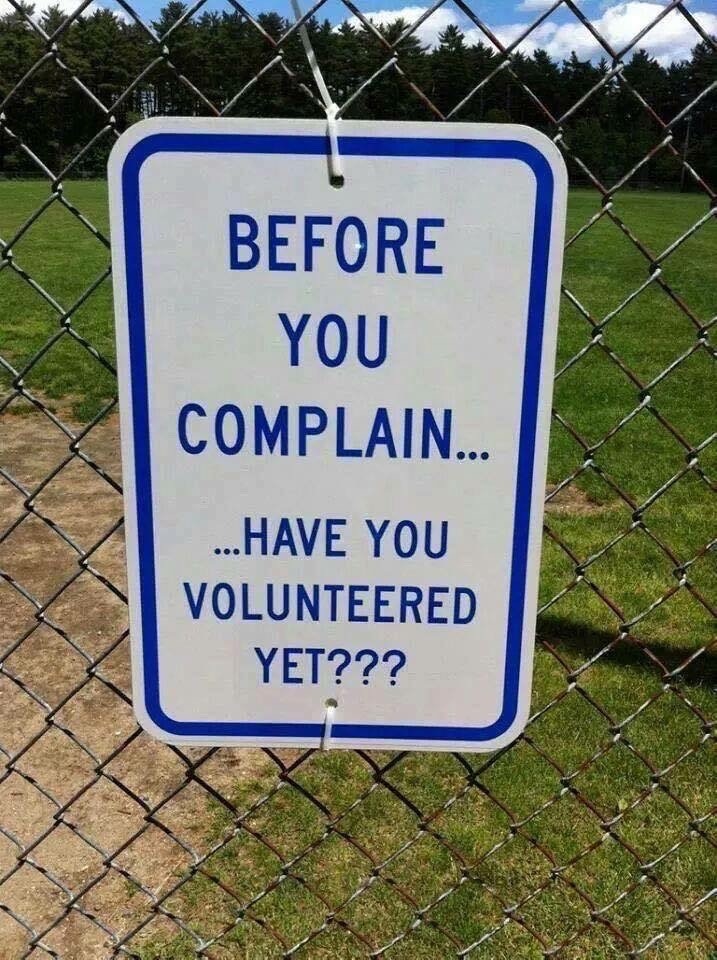 Number 1
Help recognize our (most) outstanding officials.
Follow the link to our BCA Officials 2016 Awards Nomination Form. Nominate a member official who has done a super job of supporting our competitions and our athletes. There are awards for long-serving officials, and for novice officials as well. Awards will be presented at the BCA Annual Awards banquet, December 2016.
You could also ensure that your Club recognizes its own member officials for their contributions; for instance at your Awards ceremony or Annual meeting.
Number 2
Build up your certification.
Have you completed requirements for the next officials' certification level?
Fill out an upgrading application form (Level 1,2,3 Upgrade Form Level 4,5 Upgrade Form) OR
Complete the Upgrading Tracking Survey Form to let us know your plans for the next season.
Number 3.
Participate in the BCA Officials Annual general meeting, and keep in touch with developments in officiating, and officials from around the Province.
Saturday, October 22, 2016 10 a.m. to 2 p.m. (coffee and registration starting at 9:30am)
Location: Fortius Athlete Development Centre, Sutie 2001B Oslo Landing, 3713 Kensington Ave., Burnaby
2nd floor - "Forum Room" (beside the elevators)
Drop Sue Kydd an e-mail to register kskydd@shaw.ca
If your Club would like to donate an item for one of the fabulous prize draws, please let Sue know.
Number 4
Bring a friend.
BC has the largest group of Athletics officials in the Canada. One of the key elements that continues to bring us success is a strong network built on friendship. Most of our officials have been brought in by friends or relatives. It's all about relationships. Do you know someone who would fit in? Bring a friend to a meet to work with you, or to the AGM. Everyone counts.
Number 5
Sponsor an Introductory workshop. We have a Province-wide network of Level 1 trainers. Does your Community or Club have a group of people that would like to get started in a rewarding and exciting volunteer role as a field of play official? Get in touch with the Officials Development Coordinator in your Region and ask about sponsoring a workshop. It's painless, and it's free.
Number 6.
Renew your membership for 2016
All volunteer field of play officials are req uired to have a BCA membership. First time BC Athletics members applying for membership after August 31st will receive an extended membership valid from the application date through to the end of the following year.
Club Members.....contact your Club Registrar
Unattached officials....... Renew your membership online
In either case, please ensure that your membership application includes the officials designation, in addition to your registration in any other category (Coach, Athlete, Club Administrator).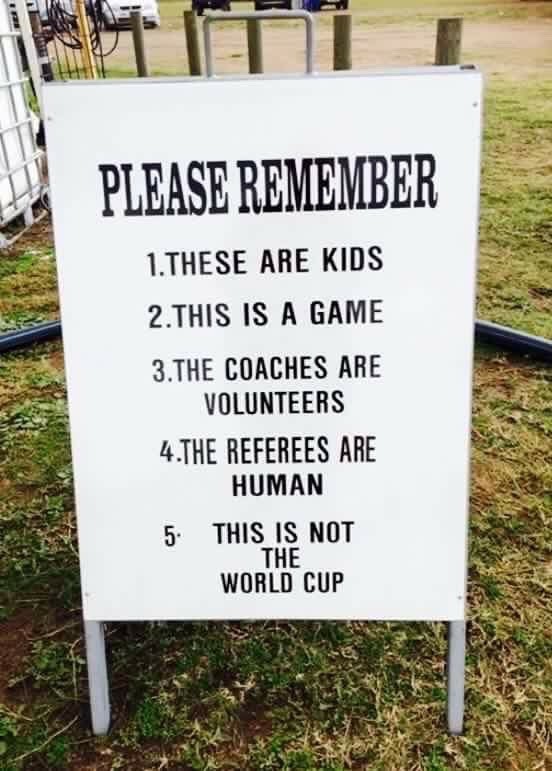 BCA Officials Committee
Chair: Brian Thomson
Board Representative: Jim Hinze
Provincial Coordinators:
Upgrading Coordinator: Kathy Terlicher
Determines upgrading needs (credits and evaluations) for officials, and works with Assignments Coordinator to ensure assignments support officials development needs.
Maintains a Provincial Officials Directory
Processes upgrading applications
Distributes certificates, letters etc. relating to upgrading
Orders and distributes officials name badges
Produces Travel/Mentoring priority list.
Assignments Coordinator: Carol Cull
Selects officials for higher level events (Championships, Games and International level events).
Supports officials managers for other events
approves travel between zones
recommends officials for out of province assignments
| Name | | | Term expires |
| --- | --- | --- | --- |
| Bill Koch | | | 2017 |
| Carol Cull | | | 2017 |
| John Cull | | | 2017 |
| Kathy Terlicher | | | 2018 |
| Wayne Elke | | | 2017 |
| Sue Kydd | | | 2018 |
| Brian Thomson | | | 2017 |
| Ron Heron | | | 2018 |
| Cheryl Elke | | | 2018 |
| Jim Rollins | | | 2018 |
BC Branch Officials Committee (BOC) Handbook 2015
BCA Officials Committee - Recruitment Training Retention Programs - Ver 1
The Committee Meeting schedule will be:
Saturday, January 14 – Surrey – 9:30am to 2:00pm
Saturday, March 11 – Surrey – 9:30am to 2:00pm
Saturday, September 9 – Surrey – 9:30am to 2:00pm
Saturday, October 21 or 28 – 2017 BC Branch Officials AGM. BC Athletics Office, Burnaby – 9:30am to 2:00pm
Saturday, November 18 – Surrey – 9:30am to 2:00pm
Regional Development Coordinators
| Name | Region | Email | Phone |
| --- | --- | --- | --- |
| John & Carol Cull | Lower Mainland (Zones 3,4,5) | johncull at telus.net | (604) 599-6638 |
| Vince Sequeira | Vancouver Island (Zone 6) | vince.sequeira at shaw.ca | (250) 923-2458 |
| Alwilda van Ryswyk | Okanagan/Kootenays (Zones 1,2) | alvan50 at shaw.ca | (250) 372-9640 |
| Greg Nicol | Okanagan/Kootenays (Zones 1,2) | greg-nicol at shaw.ca | (250) 372-7888 |
| Cindy King | Northern BC (Zones 7,8) | cking at pgonline.com | (250) 613-7672 |
Newsletter & Meetings
Newsletters:
BCA Officials Committee Meeting Minutes:
Officials General Meeting - October 22, 2016
National Officials Committee Minutes:
---
General
Officials are an important part of the BC Athletics membership. As a volunteer group, officials are responsible for judging the various events within the divisions of athletics. For track & field, officials can be divided into four main groups: field judges, track judges, timekeepers and starters. Within cross country, road running and ultra, officials act as start coordinators/assistants, starters, finish judges, time keepers and recorders. BC Athletics officials play a pivotal role in maintaining the rules of play in all athletics events.

BC Athletics officials are certified through the National Officials Committee from levels 1 t o 5, with level 1-3 being provincial level officials and levels 4-5 being national level officials. Under the U18 program members can become officials as young as 13.
Upgrading and Certification
---
Officials are welcomed, and encouraged, to participate in the upgrading process. The program consists of 5 separate levels, with specific requirements for each. National Officials Committee Upgrading Criteria (updated April 2013).
Core Competencies for Officials
Press here for a description of the knowlege, skills and abilities expectations for each of the 5 levels of officials
Levels 1 - 3 (provincial)
applications are processed by BC Athletics Officials Committee
applications can be submitted at any time
Levels 4 - 5 (national)
upgrading decisions made by National Officials Committee
application deadlines: Mar 15 and Sept 15 of each year
U-18 Officials Program
BCA offers an officials training and certification program for girls and boys between the ages of 13 and 17.
Upgrading Process
The following outlines the process of upgrading from one level to the next. Please follow carefully to ensure your application proceeds smoothly.
If you wish to upgrade this year, please complete the

Upgrading Tracking Form

You will then be contacted to discuss arrangements for obtaining required courses, credits or evaluations
Complete all necessary requirements listed below.
Prepare and submit information confirming upgrading requirements have been met (see contact information noted at bottom of page):
a. Level 1 - scan a copy of your record card or passport page. Submit to Cheryl Elke.
b. Level 2 - scan the pages listed in your passport (page 11). Submit to Cheryl Elke.
c. Level 3 - download and complete the Level 3 Upgrade form. Submit along with copies of your record card and evaluations to Cheryl Elke.
d. Level 4 or 5 - download and complete the Level 4, 5 Upgrade form. Submit along with copies of your record card and evaluations to Kathy Terlicher.
Requirements for Provincial Levels
Provisional
Official who has taken a Level 1 training course
Level 1

Level 1 Workshop
6 officiating credits - preferably in more than one discipline (24 hours work in any athletics discipline).

BCA/AC Membership

Level 2

Community level official certified for all events
12 credits with minimum of 4 credits in track and 4 credits in field disciplines.
Level 2 workshop

Completion of 4 task lists in Passport to Level2 Official. Your Passport is provided by your Level 1 and/or Level 2 Workshop Instructor

Evaluation in a track discipline

Evaluation in a field discipline

Level 3
BC Official. Status is granted in a specific discipline.
16 credits in the specific discipline
1 years service as a Level 2 official
2 evaluations by senior officials.

Requirements for National Levels

Level 4
National Official. Status is granted in a specific discipline.
24 credits in the specific discipline
2 years service as a Level 3 official
2 evaluations by senior officials.
National Clinic in the specific discipline
Level 5
International Official
36 credits in the specific discipline
3 years service as a Level 4 official
2 evaluations by senior officials.
Officials' Travel Subsidy Program
Subsidies are available for level 1 or 2 officials residing in smaller communities to travel to competitions for purposes of gaining experience, mentorship or evaluations. More information can be found under the section on Benefits, Recognition and Expenses.
Contact for Certification and Upgrading Requests
Levels 1, 2 and 3 (Provincial)
Cheryl Elke
2397 Fleetwood Ave., Kamloops, BC V2B 4S8
Phone 250-554-4240
Fax 604-438-2056
wcelke@shaw.ca
Levels 4-5 (National)
Kathy Terlicher
3328 Wellington Avenue, Vancouver, BC V5R 4Y2
Phone 604-433-1941
Fax 604-438-2056
kdterlicher@shaw.ca
Upgrading Tracking Form
If you need to complete requirements for upgrading to the next level this year, please fill in this on-line form. A member of the BCA Officials Committee will contact you to discuss arrangements for obtaining required courses, credits or evaluations.
Your message was sent successfully…
Benefits, Recognition and Expenses
Officials Honour Roll -
click here
BCA Officials Recognition Program 2016
The 2016 Recognition Program is supported by BC Athletics and by individual donors. We wish to recognize the dedication and many volunteer hours of our BC Athletics member officials.
All officials who:
Are current members of BC Athletics
Have Level 1 or above certification
Have earned a minimum of 15 credits in 2016
Are eligible to receive this year's recognition items
The fabulous items for 2016 are:
For all eligible officials
All officials who obtain 15 or more credits between September 1, 2015 and August 31. 2016 are eligible for the 2016 Official recognition Item. The recognition item for 2016 is a Navy Canvas Hat embroidered with the BC Athletics logo. The one-size fits all had is adjustable through an elastic pulled from the inside. Initial feedback indicates this will be a popular and well-used item! Please submit your application by September 1, 2016. Submit your claim to Sue Kydd, following the instructions on the Order form 2016 Recognition Item
For new Level 2 eligible Officials (upgraded to Level 2 in 2016) only
Officials who upgrade to Level 2 are eligible to receive a BCA Officials name tag. If you have not received your name tag, contact Cheryl Elke
Officials' Travel Subsidy Program
This program is for level 1 or 2 officials who reside in smaller communities where there is not the benefit of local competitions or where there are few mentors available to guide and evaluate their progress. The program offers a $200 subsidy per official, for up to five officials, for purposes of assisting them travel to meets to gain experience, mentorship or evaluations to upgrade to the next level. Further information about the Travel Subsidy Program and the application form can be found here.
Officials Expenses
Member officials are entailed to repayment of authorized expenses for travel to events, and for "expendables" (meet supplies). Detailed instructions, and the current rates for "local" events, and "out-of-town" events are posted in the Committee Handbook. Some general guidelines for claiming expenses:
claims will only be paid for current BC Athletics members
claims must be on the printable form (pdf) or the Download fillable form
claims must be submitted within 30 days to John Cull for approval
list specific events (meets) and any members of the car-pool
do not claim for meals...eat whatever is provided at the event
expenses for travel outside of your local area must be approved by the Committee Chair
Officials funded by BCA for travel outside the Province are eligible for repayment of cost of the air travel (or equivalent cost) only.
CLINIC/WORKSHOP REGISTRATION
National Clinics for Officials
These free clinics are required for upgrading to Level 4.
Who should participate:
any official intending to upgrade to Level 4 in the discipline within 5 years
any official Level 4 or above in the discipline who has not participated in a Clinic in the last 5 years
Other officials who are Level 3+ in any discipline may also participate.
Register for National Clinics with John Cull johncull@telus.net
---
Resources for Mentors
Mentors (Evaluators) are assigned by the BC Athletics Officials Committee. Contact Kathy Terlicher, or fill out the Upgrading Survey to request an evaluation, when you are ready to upgrade to the next level. The assigned mentor will provide coaching (mentoring) and conclude the assignment with an assessment of your knowledge and skills related to the discipline. The mentoring assignment may be performed over one meet, or may be continued, at the discretion of the mentor. The mentor will give the completed evaluation to the official for his/her use in application for upgrading.
Level 2 evaluations will usually be performed by a Level 4 or 5 official. The Provincial Mentoring form may be used, or alternatively, the Mentor may write a letter.
Level 3 (or Provincial List) evaluations will always be performed by a Level 4 or 5 official, preferably one from the NOC Mentors List. The Provincial mentoring form will always be used.
Level 4 or 5 (or National List) Evaluations must be pre-approved by the National Officials Committee (NOC). Evaluations for these levels will always be performed by officials on the NOC Mentors List, and the National Mentoring Form will always be used.
Officials Training Program
The BC Officials Committee provides introductory (Provincial level) training through courses and mentoring. Introductory training is usually completed within 12-18 months, and concludes with certification at Level 2. Training courses are intended for 'Field of Play' officials. Other members, such as Event Organizers, or athletes, may enroll out of interest.
Official's Training and Support
NEW ** Protest and Appeals Feb 2017
NEW ** Protest and Appeals Forms Feb 2017
Recruitment, Recognition and Retention of Volunteers
All members are encouraged to read about best practices for Recruitment, Recognition and Retention of Volunteers.
Expectations for officials working with volunteers
Current Workshops are listed under the "Clinic/Workshop Registration" tab
Level 1 Courses
The Level 1 course is a 1-2 hour session. It is generally presented in a classroom setting, but may be 'customized' to meet the needs of a specific group. The course is co-sponsored with a Club or other Community organization, and is free to the participants. Participants are prepared to act as volunteer officials in all branches of Athletics (Track & Field, Road Race, Cross Country, and Race Walk). The content is non-technical and concentrates on:
benefits of officials membership
expectations (Code of Conduct)
Certification system
Roles of key officials in Stadium & Non-stadium events
Organizational information
Please contact Bill Koch for further information about either participating or arranging a Level 1 course in your area.
Level 2 Courses
The Level 2 course is a 5 - 6 hour workshop and is required for advancement to Level 2 in the Athletics Canada National Officials Certification program. Rules and best practices for all branches of Athletics are covered in a lecture/discussion format. It is conducted entirely in the classfoom, and there will be some paperwork. The Registration fee covers costs of handouts, and a current IAAF Rulebook. Registration fees for BCA members is $25+GST / others $30+GST.
Contact John Cull for information about Level 2 workshops in your Region
National Level Clinics
National Level Clinics are usually presented at Championship events. Each Clinic is for a specific discipline, and is required for upgrading to Level 4.
Officials Technical Info
If this page isn't automatically redirect, click here for more information.
BC Athletics Officials Development Fund
The BC Athletics Officials Development Fund, established through the National Sport Trust Fund, was set up to allow for tax receiptable donations to be made for the Recruitment, Training and Retention of Volunteer Athletics/Track & Field and Off-track Officials.
Tax Receipts are issued for donations of $20.00 or more.
Individuals, Families, Clubs, Organiztions, Societies and Corporations can made a donation by connecting to the:
Thank you for your help in continuing the Recruitment, Training and Retention of Volunteeer Officials.
Sincerely,
Brian McCalder, BC Athletics President/CEO