Webinar: Sleep as A Crucial Factor for Maximizing Peak Performance
September 10, 2020 15:47pm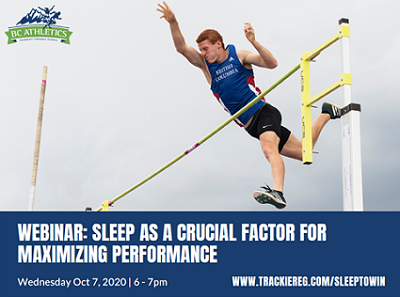 Webinar: Sleep as A Crucial Factor for Maximizing Peak Performance
Overview:
In the world of professional athletes, competitive sports, and high-intensity training, there's an often overlooked, key tactic in any athlete's winning formula: sleep! Sleep is a critical brain function. Failure to obtain adequate sleep quality and quantity results in poor reaction time, poor decision making, lower ability to learn and retain information, and lower motivation to perform. All of which result in poor athletic performance. However, with fatigue management and sleep science, coaches and athletes can greatly improve their performance, and ultimately, unlock new potential.
There is no question that athletes need rigorous training and effective physical conditioning in order to succeed. But very few athletes care as much about resting as they do about working hard. This webinar aims to change that by explaining why sleep is a crucial factor for maximizing peak performance and engaging in purposeful recovery.
Format: Webinar
Date: Wednesday, October 14, 2020
Time: 6:00pm – 7:00pm
Registration Fee:
$10.00 BC Athletics Members
$15.00 Non-BC Athletics Members
Register Here (Registrants will recieve an email 24 hours prior to the webinar)
***Attending coaches will recieve NCCP Professional Development Points
Presenter: Pat Byrne
Pat Byrne pioneered sleep and fatigue programs for professional athletes and sports teams in 2008. His science-based approach and practical solutions have proven to increase performance for athletes and teams in the NBA, NFL, MLB, NHL, MLS, AFL and Olympic and National Teams. With over 30 years of experience in health, safety and performance optimization Pat brings a unique and effective approach to fatigue management.

Pat is the author of, "Inconvenient Sleep: Why Teams Win and Lose." which, is available for purchase now. Learn more.