Officials
Latest News
Sport BC Presidents' Award - Athletics
Peter Fejfar – 2020 Presidents' Award
For more than 45 years Peter Fejfar has volunteered his time as an Athletics Official for Track & Field, Road and Cross Country Running Events. A Level 5 National and International Technical Official, Instructor and Mentor, Peter has also been a valued member of the BC Athletics Facilities Cttee and involved in reviewing the planning, building and upgrading of Track & Field facilities in British Columbia. A BC Athletics Hall of Fame member, it is an honour to recognize Peter Fejfar as the recipient of the 2020 Sport BC President's Award for Athletics.
About the Sport BC Presidents' Award
Founded in 1994, Sport BC's Annual Presidents' Awards promote and celebrate the spirit of volunteerism by giving member organizations an opportunity to acknowledge and thank an individual who has demonstrated outstanding dedication and commitment to their sport. See complete list of 2020 Recipients at Sport BC Presidents' Awards.
---
Mentorship Program - those interested in becoming mentors under the new NOC Mentorship Program should complete the self-assessment checklist under the Annual Officials Meeting section of "Newsletters & Meetings" tab. More information will be provided at the Annual Officials Meeting.
---
Reminder to renew your BC Athletics memberships for 2020.
Unattached members renew online
Members with affiliated clubs should join up through their club.
Reminder to consider upgrading your level and/or adding a new discipline. See the Upgrading and Certification tab for more information
NOC approved "N" and "NC" meets for 2020
Sport Injury / Accident Report Form
Official's Code of Conduct Booklet (2018)
2020 World Athletics Book of Rules (Nov 1/19)
2018/2019 IAAF Rule Book (Nov 1/17) -- ERRATA (Apr 7/18)
---
Newsletters
OFFICIAL'S NEWSLETTER! - March 17, 2020
If you don't receive the BCA Official's Newsletter by e-mail, you may wish to contact Carol Cull (Carolcull@telus.net) with your current e-mail address. Contact information goes out of date very quickly.
---
2020 Meet Schedule - UPDATED 3/8/20
---
Six things you can do to build officiating in BC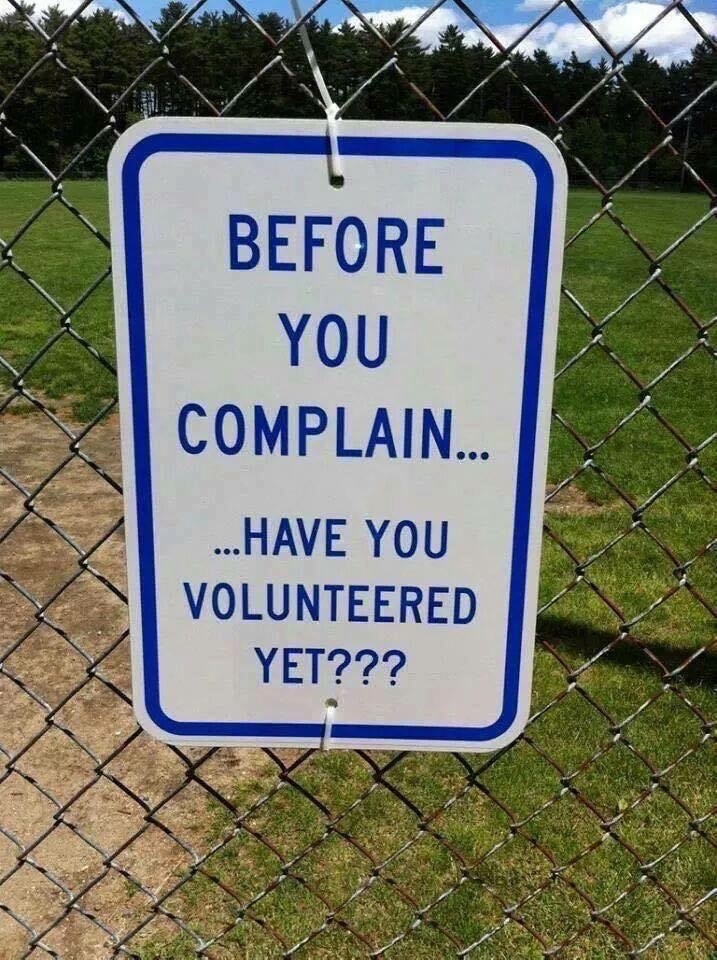 Number 1
Help recognize our (most) outstanding officials.
Follow the link to our BCA Officials Awards Nomination Form. Nominate a member official who has done a super job of supporting our competitions and our athletes. There are awards for long-serving officials, and for novice officials as well. Awards will be presented at the BCA Annual Awards banquet. You could also ensure that your Club recognizes its own member officials for their contributions; for instance at your Awards ceremony or Annual meeting.
Number 2
Build up your certification.
Have you completed requirements for the next officials' certification level?
Find out what you need to do to upgrade OR Complete the Upgrading Tracking Survey Form to let us know your plans for the next season.
Number 3.
Participate in the BCA Officials Annual general meeting, and keep in touch with developments in officiating, and officials from around the Province.
Number 4
Bring a friend.
BC has the largest group of Athletics officials in the Canada. One of the key elements that continues to bring us success is a strong network built on friendship. Most of our officials have been brought in by friends or relatives. It's all about relationships. Do you know someone who would fit in? Bring a friend to a meet to work with you, or to the AGM. Everyone counts.
Number 5
Sponsor an Introductory workshop. We have a Province-wide network of Level 1 trainers. Does your Community or Club have a group of people that would like to get started in a rewarding and exciting volunteer role as a field of play official? Get in touch with the Officials Development Coordinator in your Region and ask about sponsoring a workshop. It's painless, and it's free.
Number 6.
Renew your membership January 1st each year!
All volunteer field of play officials are req uired to have a BCA membership. First time BC Athletics members applying for membership after August 31st will receive an extended membership valid from the application date through to the end of the following year.
Club Members.....contact your Club Registrar
Unattached officials....... Renew your membership online
In either case, please ensure that your membership application includes the officials designation, in addition to your registration in any other category (Coach, Athlete, Club Administrator).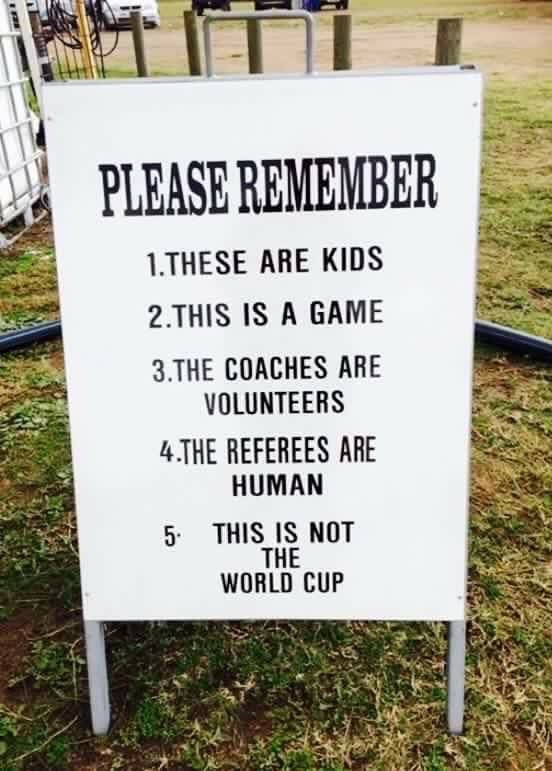 BCA Officials Committee
Chair: Brian Thomson
Board Representative: Jasmine Gill
Provincial Coordinators:
Upgrading Coordinator: Cheryl Elke
Determines upgrading needs (credits and evaluations) for officials, and works with Assignments Coordinator to ensure assignments support officials development needs.
Maintains a Provincial Officials Directory
Processes upgrading applications
Distributes certificates, letters etc. relating to upgrading
Orders and distributes officials name badges
Produces Travel/Mentoring priority list.
Assignments Coordinator: Carol Cull
Selects officials for higher level events (Championships, Games and International level events).
Supports officials managers for other events
approves travel between zones
recommends officials for out of province assignments
| Name | | | Term expires |
| --- | --- | --- | --- |
| Bill Koch | | | 2021 |
| Carol Cull | | | 2021 |
| John Cull | | | 2021 |
| Marilyn Benz | | | 2020 |
| Wayne Elke | | | 2021 |
| Sue Kydd | | | 2020 |
| Brian Thomson | | | 2021 |
| Anthony Thomson | | | 2020 |
| Cheryl Elke | | | 2020 |
| Jim Rollins | | | 2020 |
BC Branch Officials Committee (BOC) Handbook April 2017
BCA Officials Committee - Recruitment Training Retention Programs - Ver 1
The 2020 Committee Meeting schedule:
Sunday, February 2 - Surrey - 9:30am - 1:45pm
March - to be determined
Sunday, September 13 - location to be determined - 9:30am - 1:45pm
Saturday, October 18 - 2020 BC Branch Officials Annual Officials Meeting. BC Athletics office, Burnaby - 9:30am - 2:00pm
Saturday, November 14 - BC Athletics office, Burnaby - 9:30am - 2:15pm
---
​Regional Development Coordinators
| Name | Region | Email | Phone |
| --- | --- | --- | --- |
| John & Carol Cull | Lower Mainland (Zones 3,4,5) | johncull at telus.net | (604) 599-6638 |
| Vince Sequeira - ON LEAVE | Vancouver Island (Zone 6) | | |
| Todd Blumel | Vancouver Island (one 6) | toddler at shaw.ca | |
| Alwilda van Ryswyk | Okanagan/Kootenays (Zones 1,2) | alvan50 at shaw.ca | (250) 372-9640 |
| Greg Nicol | Okanagan/Kootenays (Zones 1,2) | gregorylnicol136 at gmail.com | (250) 372-7888 |
| Rob Milar | Northern BC (Zones 7,8) | millarob at hotmail.com | (778) 349-9437 |
Officials Expense Claims
Member officials are entitled to repayment of authorized expenses for travel to events, and for "expendables" (meet supplies). Expenses for local travel require no specific authorization.. Expenses for "out-of-Region travel are only eligible if given prior approval by the Officials Committee. Officials must work at the event for a substantial period (at least 4-6 hours) to be eligible for repayment. Officials cannot claim travel expenses for meets in which they also intend to coach, parent and/or compete. Carpooling or sharing rides is strongly encouraged where feasible. A rationale for travelling as an individual must be provided (if other officials are travelling to the same meet).

Reimbursement rates:
Local travel $.30 per kilometer, $.40 for a carpool
To another Region $.20 per kilometer, $.25 for a carpool
Guidelines are posted in the Committee Handbook. Some general rules for claiming expenses:
claims will only be paid for current BC Athletics members
claims must be on the

printable form

(pdf) or the

Download fillable form

claims must be submitted within 30 days to

John Cull

for approval
receipts must be submitted
list specific events (meets) and any members of the car-pool
do not claim for meals...eat whatever is provided at the event
expenses for travel outside of your local area must be approved by the

Committee Chair

on behalf of the Officials Committee.
Officials funded by BCA for travel outside the Province are eligible for repayment of cost of the air travel (or equivalent cost) only.
Filling out the forms
Print the form
Fill in the following sections(blue) by hand:

Personal information and address
Date and name of the event
Departure point (or indicate "home" if departing from your home address)
Location of the event (or name of stadium)
Total Kilometers
Ferry, tolls
The rest, (gst applicable rate etc.) will be filled in by the Officials Committee
Attach receipts if claiming for ferry fares or tolls
Scan and e-mail, or post to John Cull with attachments or mail to John Cull, Expense Claim, 12691 55A Ave., Surrey, BC V3X 1W1)
Download and save the form to your computer
Open the form in Excel or compatible program
Fill in the following sections (blue) :

Personal information and address
Date and name of the event
Departure point (or indicate "home" if departing from your home address)
Location of the event (or name of stadium)
Total Kilometers
Ferry, tolls
The rest, (gst applicable rate etc.) will be filled in by the Officials Committee
Save the file and name it - Your Last Name, First Name - amount of claim - ie; Doe, Jane - $74.50
Send the file with scans of receipts by e-mail as attachments to

John Cull
General
Officials are an important part of the BC Athletics membership. As a volunteer group, officials are responsible for judging the various events within the divisions of athletics. For track & field, officials can be divided into four main groups: field judges, track judges, timekeepers and starters. Within cross country, road running and ultra, officials act as start coordinators/assistants, starters, finish judges, time keepers and recorders. BC Athletics officials play a pivotal role in maintaining the rules of play in all athletics events.

BC Athletics officials are certified through the National Officials Committee from levels 1 t o 5, with level 1-3 being provincial level officials and levels 4-5 being national level officials. Under the U18 program members can become officials as young as 13.
Upgrading and Certification
---
Officials are welcomed, and encouraged, to participate in the upgrading process. The program consists of 5 separate levels, with specific requirements for each. National Officials Committee Upgrading Criteria (updated April 2013).
Core Competencies for Officials
Press here for a description of the knowlege, skills and abilities expectations for each of the 5 levels of officials
Levels 1 - 3 (provincial)
applications are processed by BC Athletics Officials Committee
applications can be submitted at any time
Levels 4 - 5 (national)
upgrading decisions made by National Officials Committee
application deadlines: Mar 15 and Sept 15 of each year
U-18 Officials Program
BCA offers an officials training and certification program for girls and boys between the ages of 13 and 17.
Upgrading Process
The following outlines the process of upgrading from one level to the next. Please follow carefully to ensure your application proceeds smoothly.
If you wish to upgrade this year, please complete the

Upgrading Tracking Form

You will then be contacted to discuss arrangements for obtaining required courses, credits or evaluations
Complete all necessary requirements listed below.
Prepare and submit information confirming upgrading requirements have been met (see contact information noted at bottom of page):
a. Level 1 - scan a copy of your record card or passport page. Submit to Cheryl Elke.
b. Level 2 - scan the pages listed in your passport (page 11). Submit to Cheryl Elke.
c. Level 3 - download and complete the Level 3 Upgrade form. Submit along with copies of your record card and evaluations to Cheryl Elke.
d. Level 4 or 5 - download and complete the Level 4, 5 Upgrade form. Submit along with copies of your record card and evaluations to Cheryl Elke.
Requirements for Provincial Levels
Provisional
Official who has taken a Level 1 training course
Level 1

Level 1 Workshop
6 officiating credits - preferably in more than one discipline (24 hours work in any athletics discipline).

BCA/AC Membership

Level 2

Community level official certified for all events
12 credits with minimum of 4 credits in track and 4 credits in field disciplines.
Level 2 workshop

Completion of 4 task lists in Passport to Level2 Official. Your Passport is provided by your Level 1 and/or Level 2 Workshop Instructor

Evaluation in a track discipline

Evaluation in a field discipline

Level 3
BC Official. Status is granted in a specific discipline.
16 credits in the specific discipline
1 years service as a Level 2 official
2 evaluations by senior officials.

Requirements for National Levels

Level 4
National Official. Status is granted in a specific discipline.
24 credits in the specific discipline
2 years service as a Level 3 official
2 evaluations by senior officials.
National Clinic in the specific discipline
Level 5
International Official
36 credits in the specific discipline
3 years service as a Level 4 official
2 evaluations by senior officials.
Officials' Travel Subsidy Program
Subsidies are available for level 1 or 2 officials residing in smaller communities to travel to competitions for purposes of gaining experience, mentorship or evaluations. More information can be found under the section on Benefits, Recognition and Expenses.
Contact for Certification and Upgrading Requests
Cheryl Elke
2397 Fleetwood Ave., Kamloops, BC V2B 4S8
Phone 250-554-4240
wcelke@shaw.ca
Benefits, Recognition
Officials Honour Roll -
click here
Meet Credits
Benefits and recognition items and activities for officials is based on participation at meets. Officials earn credits for each meet they participate in which in turn qualifies them for various benefits and recognition items.
The Officials Committee approves (reviews) members' claims for meet credits. Only officiating at sanctioned track and field events count for meet credits. Sanctioning can be from BC Athletics or equivalent organizations in other jurisdictions. Unsanctioned meets do not count for upgrading, recognition item or travel reimbursement (e.g., Special Olympics, some elementary school events). Sanctioning ensures insurance coverage along with a minimum standard for meet organization, competition and officiating requirements. Workshops do not count as meet credits for upgrading, recognition item or travel reimbursement purposes.
BCA Officials Recognition Program 2019
The 2019 Recognition Program is supported by BC Athletics and by individual donors. We wish to recognize the dedication and many volunteer hours of our BC Athletics member officials.
All officials who:
Are current members of BC Athletics
Have Level 1 or above certification
Have earned a minimum of 15 credits
Are eligible to receive this year's recognition items
The fabulous items for 2019 is a choice between a Relaxus cooling Towel for those hot summer days, or a BC Athletics Official Toque for those cool spring days.
For all eligible officials
All officials who obtain 15 or more credits between September 1, 2018 and August 31. 2019 are eligible for the 2019 Official recognition Item. Please submit your application by September 1, 2019. Submit your claim to Sue Kydd, following the instructions on the Order form 2019 Recognition Item.
For new Level 2 eligible Officials (upgraded to Level 2 in 2019) only
Officials who upgrade to Level 2 are eligible to receive a BCA Officials name tag. If you have not received your name tag, contact Cheryl Elke
Officials' Travel Subsidy Program
This program is for level 1 or 2 officials who reside in smaller communities where there is not the benefit of local competitions or where there are few mentors available to guide and evaluate their progress. The program offers a $200 subsidy per official, for up to five officials, for purposes of assisting them travel to meets to gain experience, mentorship or evaluations to upgrade to the next level. Further information about the Travel Subsidy Program and the application form can be found here.
CLINIC/WORKSHOP REGISTRATION
National Clinics for Officials
These free clinics are required for upgrading to Level 4.
Who should participate:
any official intending to upgrade to Level 4 in the discipline within 5 years
any official Level 4 or above in the discipline who has not participated in a Clinic in the last 5 years
Other officials who are Level 3+ in any discipline may also participate.
Register for National Clinics with John Cull johncull@telus.net
---
2020 Officials Workshops
The "Registration & Info" link will take you directly to the registration form
---
Resources for Mentors
Mentors (Evaluators) are assigned by the BC Athletics Officials Committee. Contact Cheryl Elke or fill out the Upgrading Survey to request an evaluation, when you are ready to upgrade to the next level. The assigned mentor will provide coaching (mentoring) and conclude the assignment with an assessment of your knowledge and skills related to the discipline. The mentoring assignment may be performed over one meet, or may be continued, at the discretion of the mentor. The mentor will give the completed evaluation to the official for his/her use in application for upgrading.
Level 2 evaluations will usually be performed by a Level 4 or 5 official. The Provincial Mentoring form may be used, or alternatively, the Mentor may write a letter.
Level 3 (or Provincial List) evaluations will always be performed by a Level 4 or 5 official, preferably one from the NOC Mentors List. The Provincial mentoring form will always be used.
Level 4 or 5 (or National List) Evaluations must be pre-approved by the National Officials Committee (NOC). Evaluations for these levels will always be performed by officials on the NOC Mentors List, and the National Mentoring Form will always be used.
Officials Training Program
The BC Officials Committee provides introductory (Provincial level) training through courses and mentoring. Introductory training is usually completed within 12-18 months, and concludes with certification at Level 2. Training courses are intended for 'Field of Play' officials. Other members, such as Event Organizers, or athletes, may enroll out of interest.
Official's Training and Support
Official's Code of Conduct (2018)
NEW ** Protest and Appeals Feb 2017
NEW ** Protest and Appeals Forms Feb 2017
Recruitment, Recognition and Retention of Volunteers
All members are encouraged to read about best practices for Recruitment, Recognition and Retention of Volunteers.
Expectations for officials working with volunteers
Current Workshops are listed under the "Clinic/Workshop Registration" tab
Level 1 Courses
The Level 1 course is a 1-2 hour session. It is generally presented in a classroom setting, but may be 'customized' to meet the needs of a specific group. The course is co-sponsored with a Club or other Community organization, and is free to the participants. Participants are prepared to act as volunteer officials in all branches of Athletics (Track & Field, Road Race, Cross Country, and Race Walk). The content is non-technical and concentrates on:
benefits of officials membership
expectations (Code of Conduct)
Certification system
Roles of key officials in Stadium & Non-stadium events
Organizational information
Please contact John Cull for further information about either participating or arranging a Level 1 course in your area.
Level 2 Courses
The Level 2 course is a 5 - 6 hour workshop and is required for advancement to Level 2 in the Athletics Canada National Officials Certification program. Rules and best practices for all branches of Athletics are covered in a lecture/discussion format. It is conducted entirely in the classfoom, and there will be some paperwork. The Registration fee covers costs of handouts, and a current IAAF Rulebook. Registration fees for BCA members is $25+GST / others $30+GST.
Contact John Cull for information about Level 2 workshops in your Region
National Level Clinics
National Level Clinics are usually presented at Championship events. Each Clinic is for a specific discipline, and is required for upgrading to Level 4.
Officials Technical Info
If this page isn't automatically redirect, click here for more information.
BC Athletics Officials Development Fund
The BC Athletics Officials Development Fund, established through the National Sport Trust Fund, was set up to allow for tax receiptable donations to be made for the Recruitment, Training and Retention of Volunteer Athletics/Track & Field and Off-track Officials.
Tax Receipts are issued for donations of $20.00 or more.
Individuals, Families, Clubs, Organizations, Societies and Corporations can made a donation by connecting to the:
Thank you for your help in continuing the Recruitment, Training and Retention of Volunteeer Officials.
Sincerely,
Brian McCalder, BC Athletics President/CEO
Officials Gallery!
2018 World Masters Championships Malaga, Spain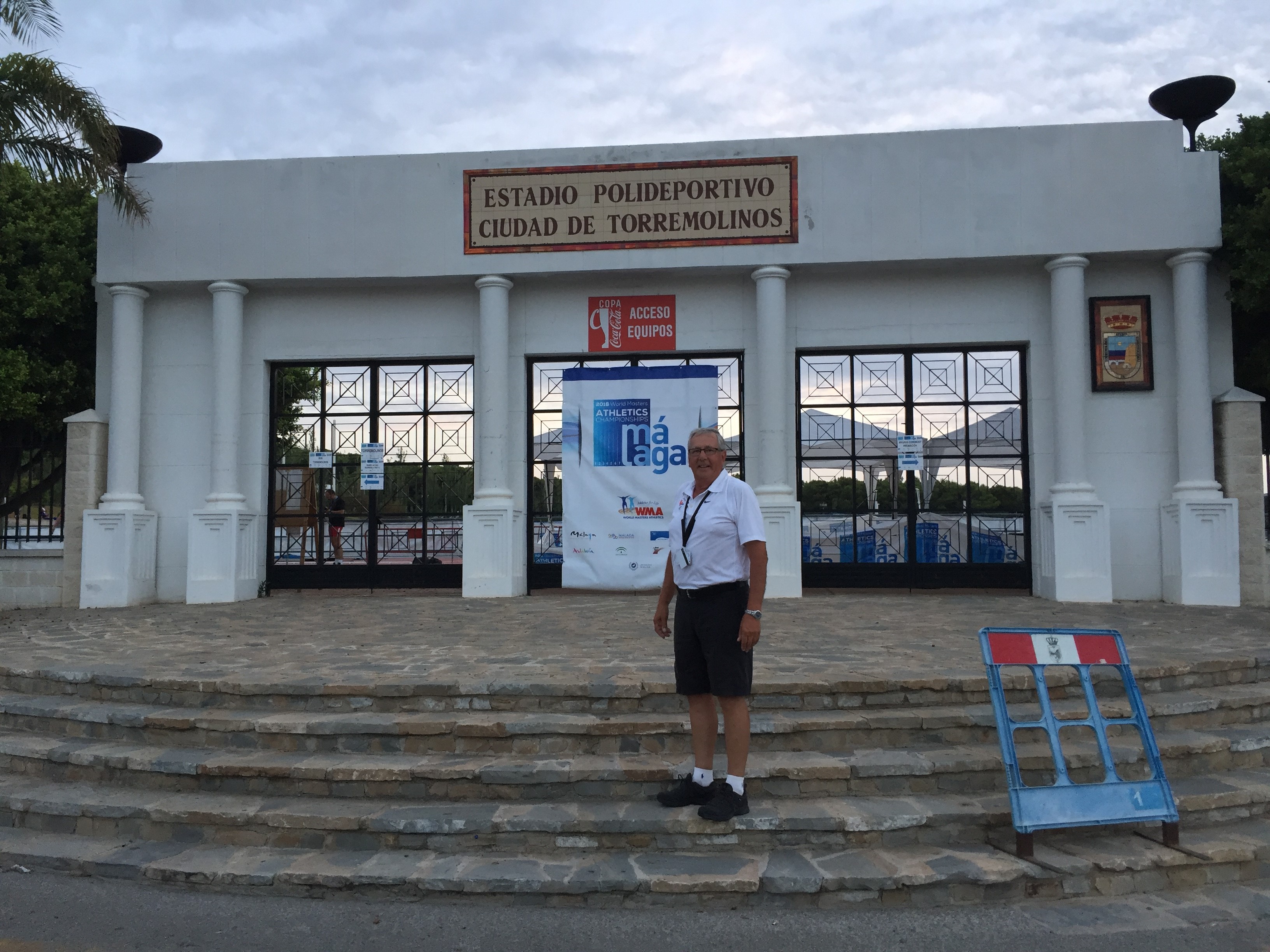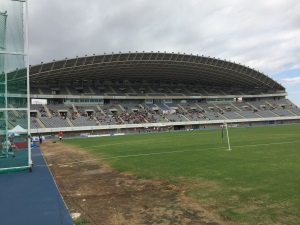 2018 Canadian Track & Field Championships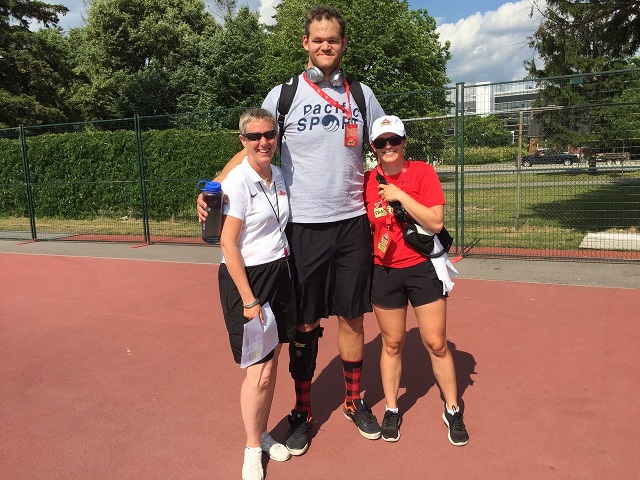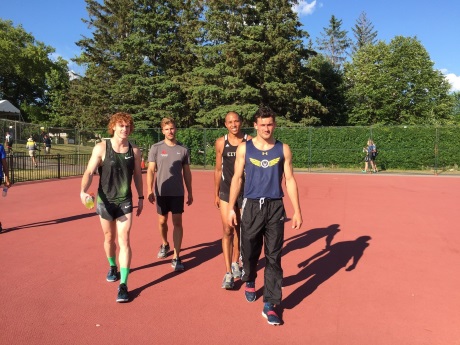 2018 BC High School Track & Field Championships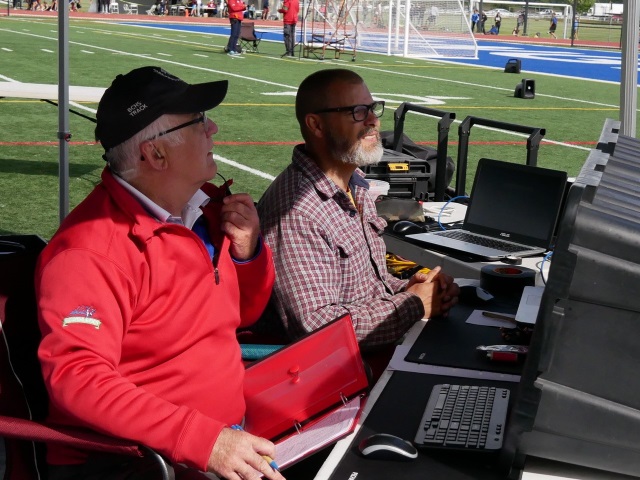 Kamloops Officials Meeting 2018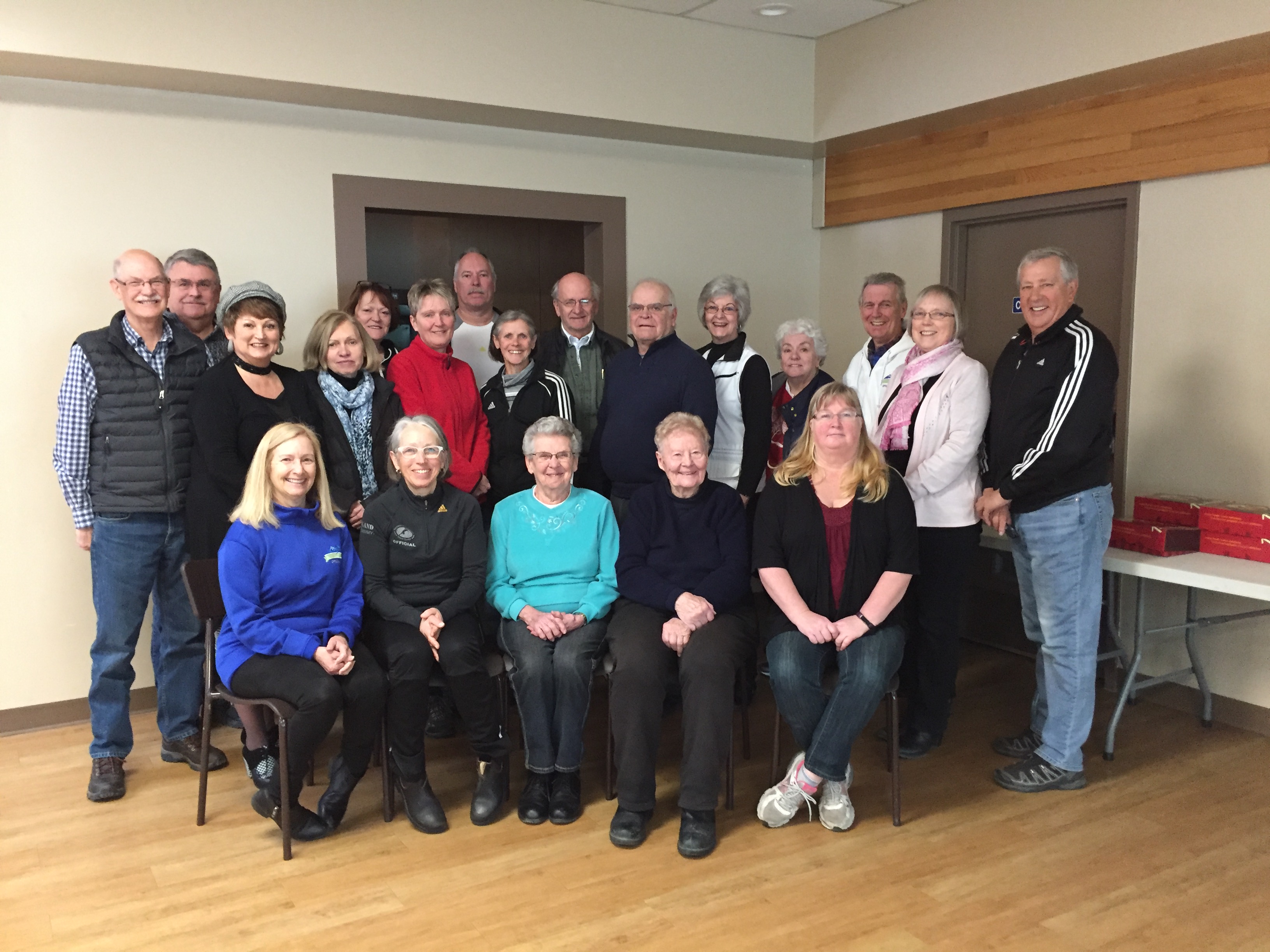 2018 Gary Reed Invitational - Kamloops, BC Feb/18

2017 BC High School Track & Field Championships

May 20, 2017 - Richmond - Richard Collier Big Kahuna ThrowsFest

April 23, 2017 - Vancouver - 2017 Vancouver Sun Run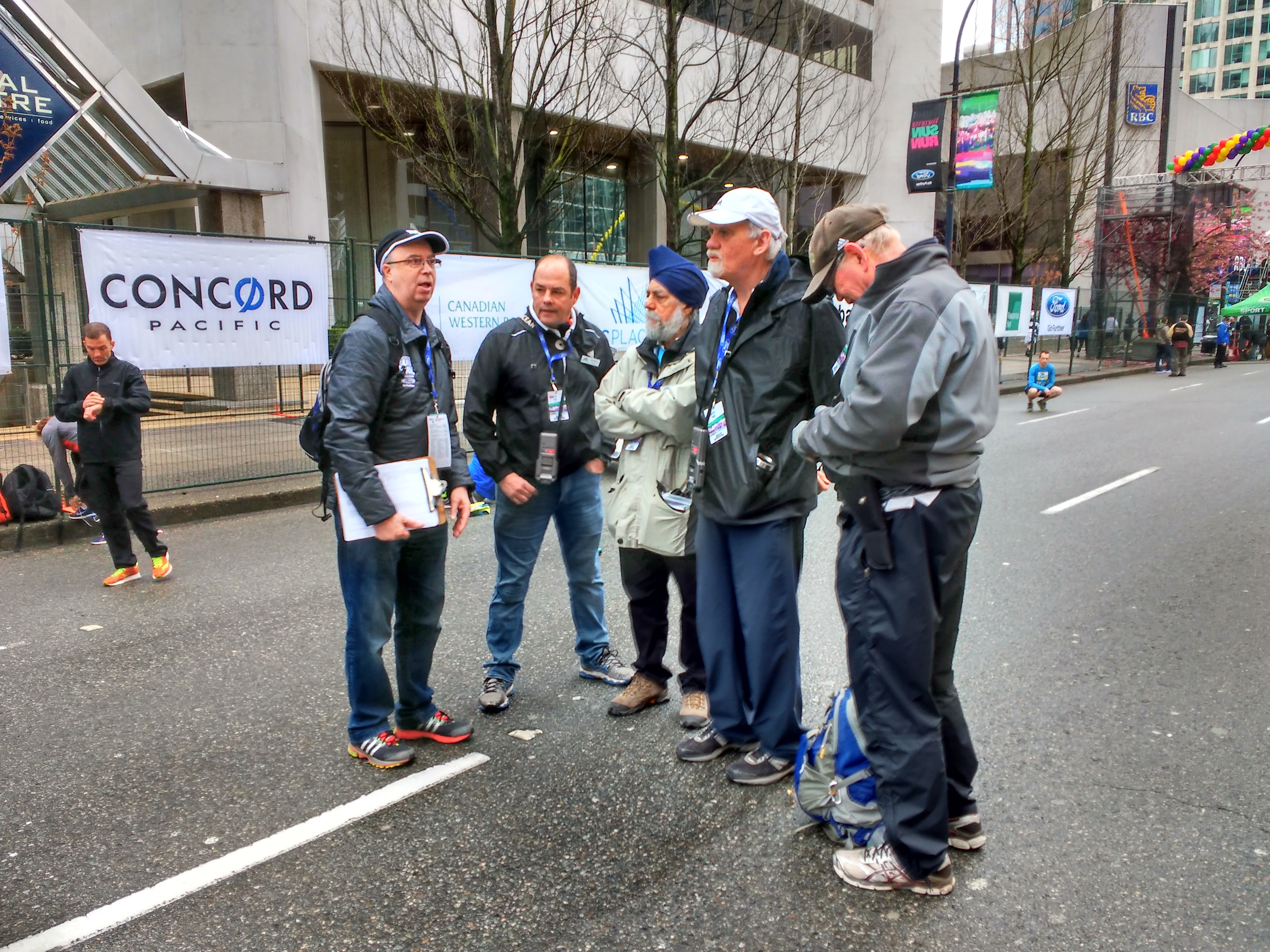 April 1-2 2017 - Kamloops van Ryswyk Invitational and BC Masters Indoor Track & Field Championships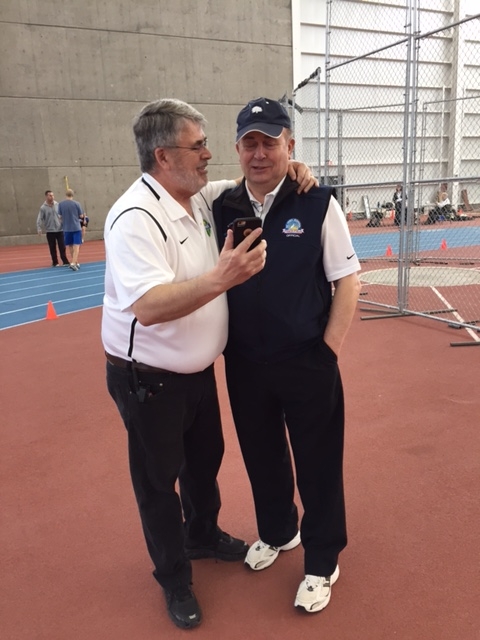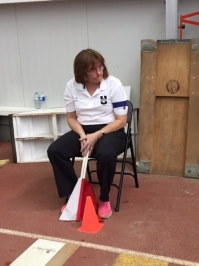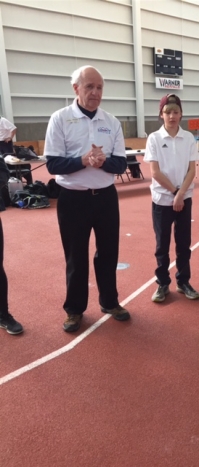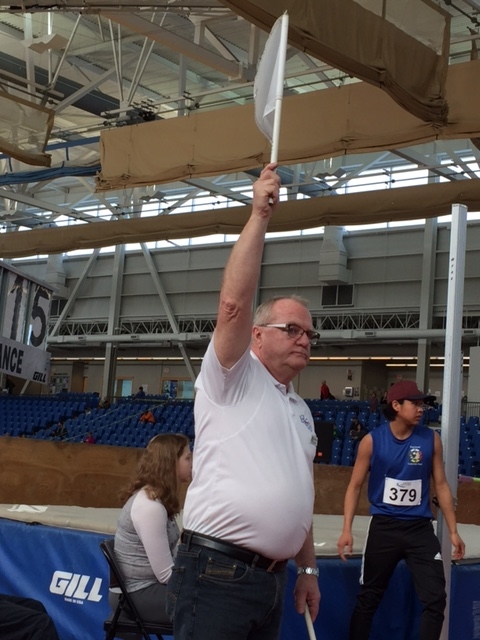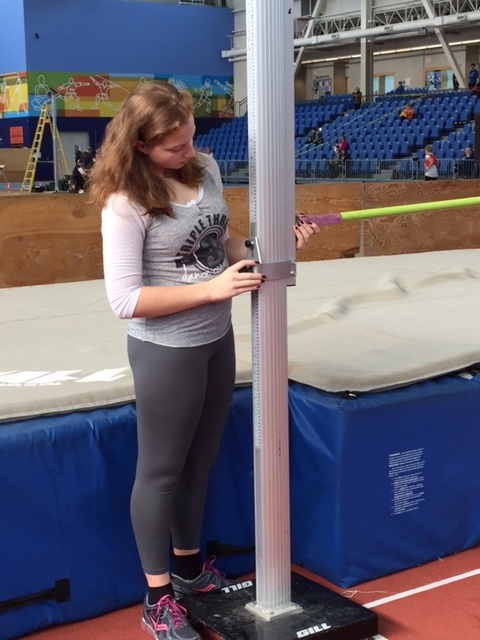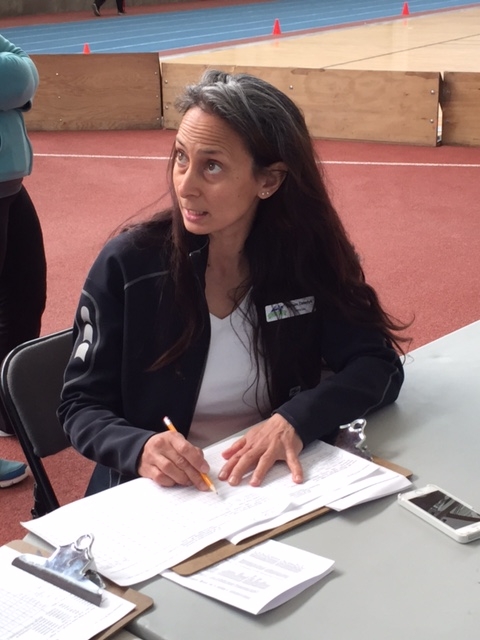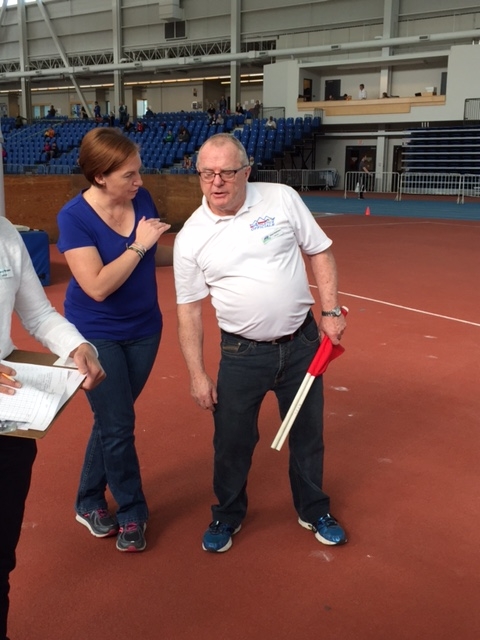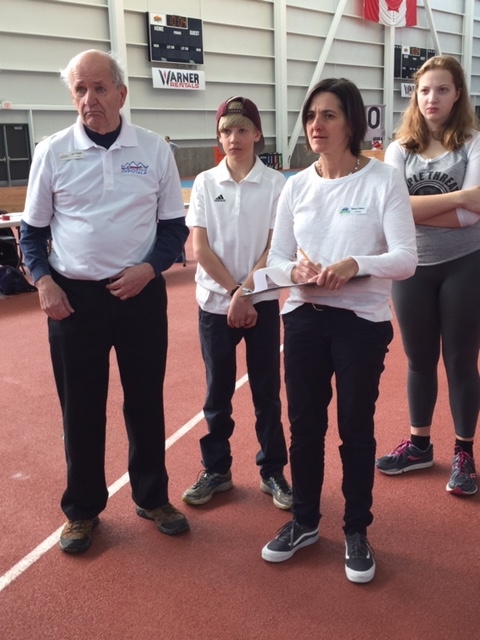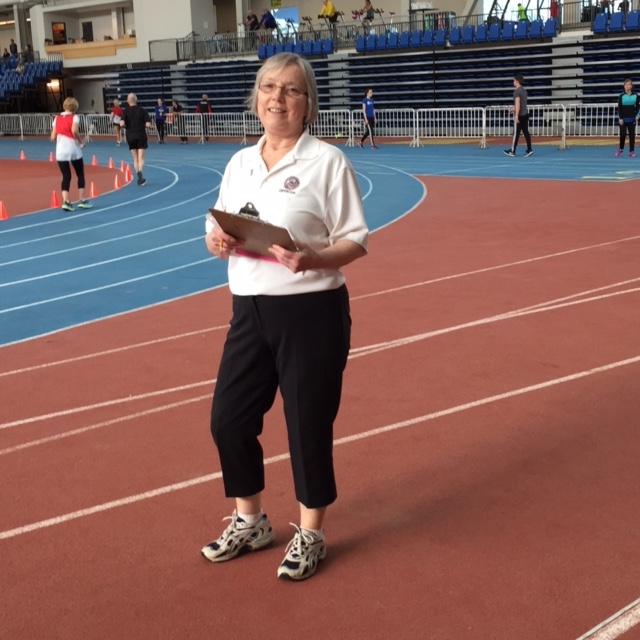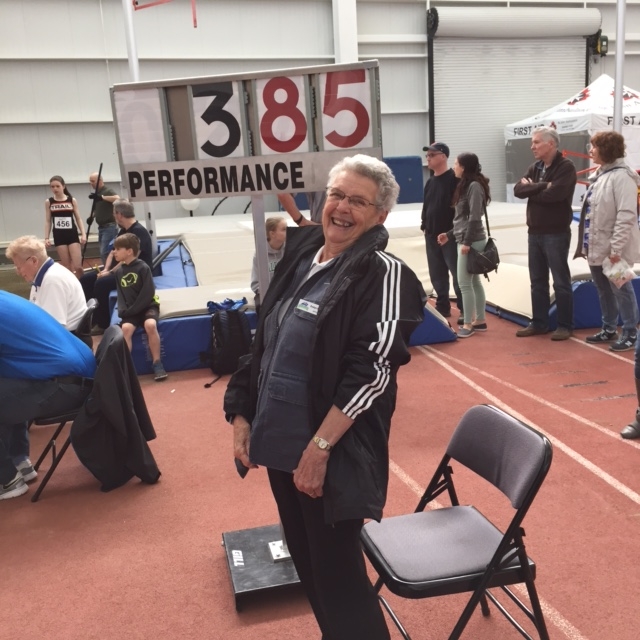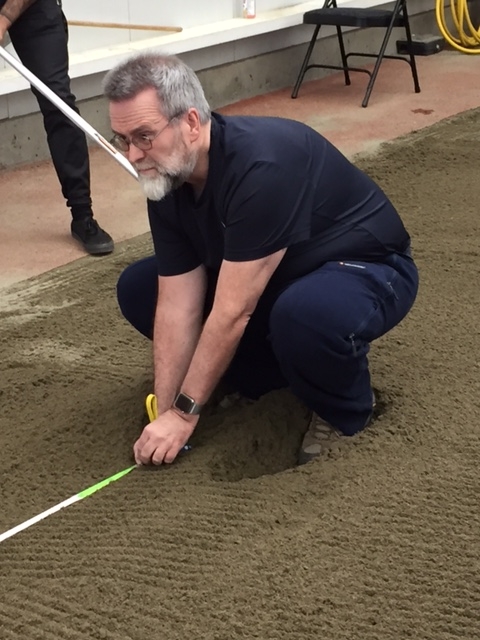 Kamloops Spring 2018