About Us
What is BC Athletics?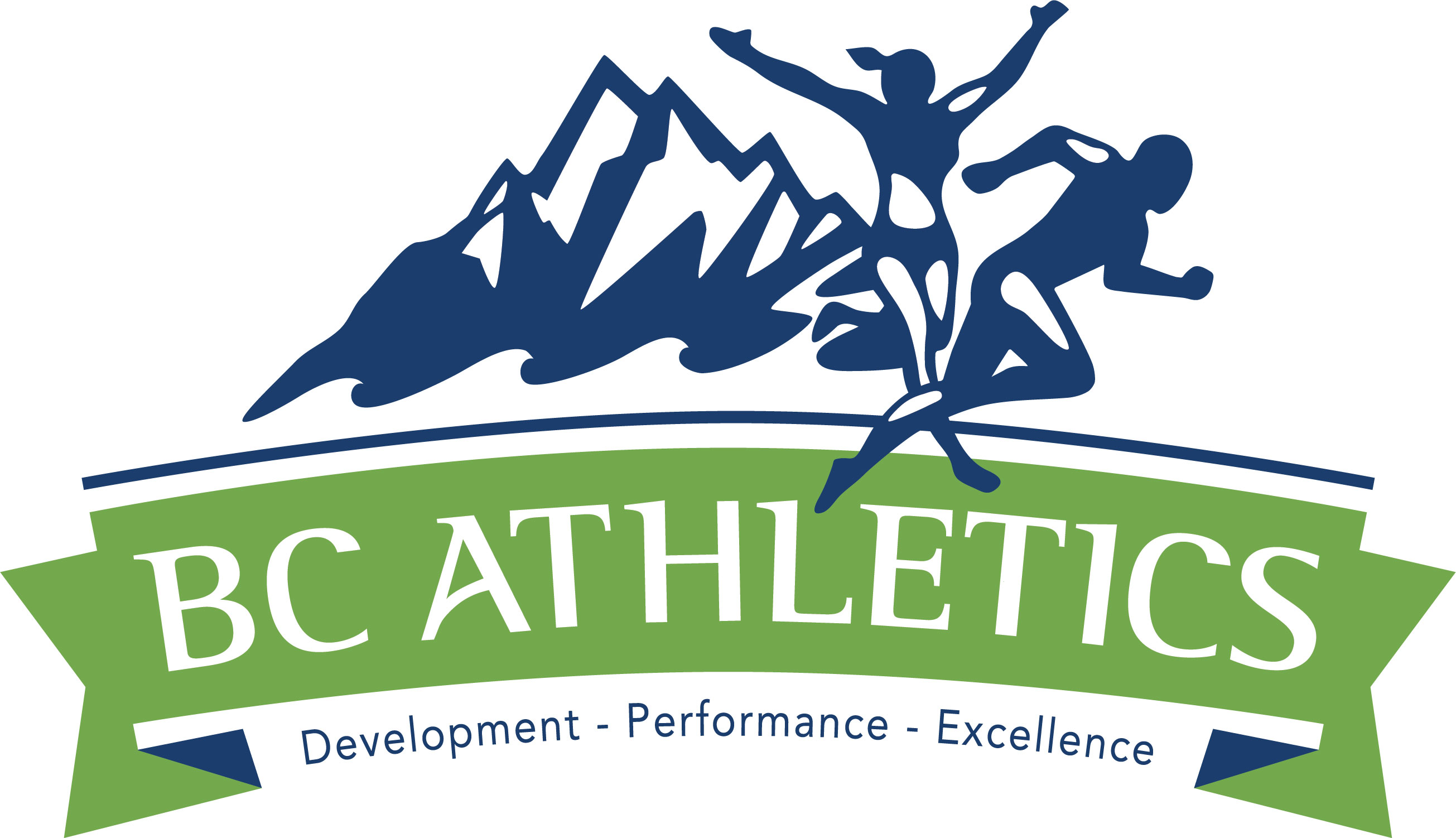 BC Athletics is the Provincial non-profit amateur sport organization for Track & Field, Road Running, Marathons/Ultras, Cross Country/Trail Running and Race Walking. A Branch member of Athletics Canada, BC Athletics is made up of individual members, member clubs and affiliated organizations. The purpose of the Association is to promote, encourage and develop the widest participation and the highest proficiency in the sport of Athletics.
In order to meet its purpose, the Association annually:
Publishes a Calendar of Events listing Cross Country, Marathon, Race Walk, Road Running, Track & Field, Trail and Mountain Running events in British Columbia, Canada, neighbouring Provinces/Territories and States and Internationally
Assists in the development of Cross Country, Marathon, Race Walk, Road Running, Track & Field, Trail and Mountain Running
Provides education and training clinics for coaches, teachers, officials, athletes, event organizers and club administrators.
Hosts local, provincial, national and international events and competitions through member clubs and organizations
Selects BC Men's and Women's Teams that compete in Canadian Championships, Cd/W Cd Games & Invitational Events
Advocates for the identification and development of facilities for cross country running, road/marathon running, track & field and race walking
Is a source for information, contacts, event entries and technical standards for Athletics
Vision, Mission, Values
Vision
By 2020, BC will provide international level excellence in Athletics.
Mission
Through leadership and the delivery of dynamic programs and services,
BCA drives the growth and development of Athletics in BC.
Values Statements
BC Athletics will:
conduct our business with Integrity, through ethical decision making, honesty and fairness for our members and the public;
create a fun and positive experience for our participants;
promote PERSONAL ACHIEVEMENT as being equally important as the pursuit of organizational excellence;
strive for Excellence in everything that we do;
link the principles of Canadian Sport for Life to the programs and services of the association;
be Inclusive in all of our activities, respecting differences and championing affordable opportunities and accessible programs
encourage continued PARTICIPATION in Athletics through a variety of opportunities as an athlete, coach, official or sport volunteer;
create a sense of community through a collaborative and supportive environment; and
drive creativity and innovation as we work to continually improve.
Employment Opportunities
Non Stadia Program Manager - Applications Due December 2, 2022