BC Junior Development Pentathlon Championships
Date: June 23, 2018
Type: Track & Field
Location: South Surrey, British Columbia, Canada
Contact name: Maureen de St Croix
Contact email: mdestcroix@sotique.com
Website: www.oceanathletics.org
Additional information:

The BC JD Pentathlon Championship is focused on ​five track & field events, including High Jump, Long Jump, Sprint Hurdles, Shot Put, and Middle Distance Run.
​Registration Deadline: June 16th, 2018.
​Register before the deadline and get a souvenir t-shirt customized for the event! See the t-shirt design below!
BONUS: ​register before the deadline and have the option to purchase a souvenir hoodie customized for the event at checkout!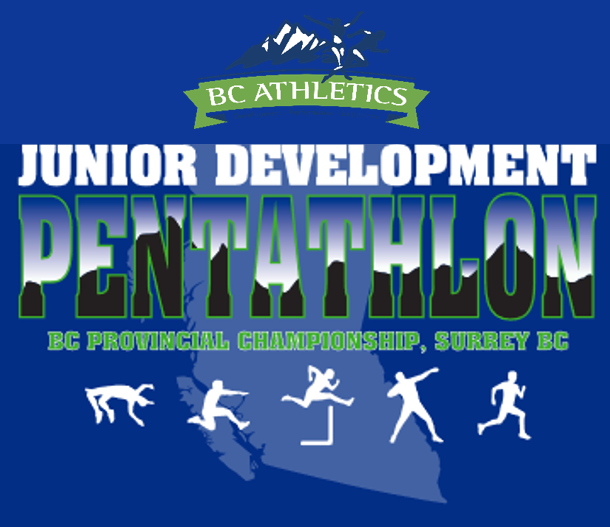 Results:
static1.1.sqspcdn.com/static/f/48937/27935741/1529987875513/2018BCJDPentathlonResultsSummary.pdf?token=fTY%2FaeaA64ebV%2BFMqBItBfFoEvs%3D