First Half Marathon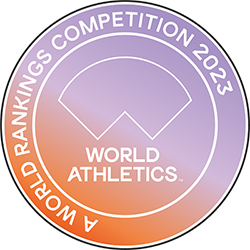 Date: February 12, 2023
Type: Road Running/Ultras
Location: Vancouver, BC, Canada
Contact name: RunVan
Contact email: info@runvan.org
Website: firsthalf.ca/
Additional information:

Race Information
The First Half half marathon is a Vancouver classic that's been going on since 1991. Taking place in February of each year, it is one of Vancouver's most iconic races.
The event has a max field size of 2,000 runners and perpetually sells out within hours of opening the registration. People lucky enough to get into the race can expect a fast and very scenic course which starts and finishes in Vancouver's Yaletown neighborhood. The run follows a seawall route up English Bay and around Stanely Park, with a brief detour on a gravel trail around Lost lagoon before heading back to the starting line. There are no major hills, save one small, short, demoralizer that pops up with about 600 meters to go.
If you're looking for a speedy road half marathon this race is one to consider!