Pathway to Level 1 - Local Official
Pathway to Level 1—Local Official
The pathway to Level 1 Official is for those who have not had exposure to the world of athletics through participation as an athlete, coach or volunteer parent.
The pathway is a quick and easy way to try officiating to see if you would like to continue on the pathway to higher levels of certification.
The pathway starts with training delivered over the internet that you can complete at their own time, pace and location. The training is followed by participation at track and field meets to gain exposure to the major disciplines.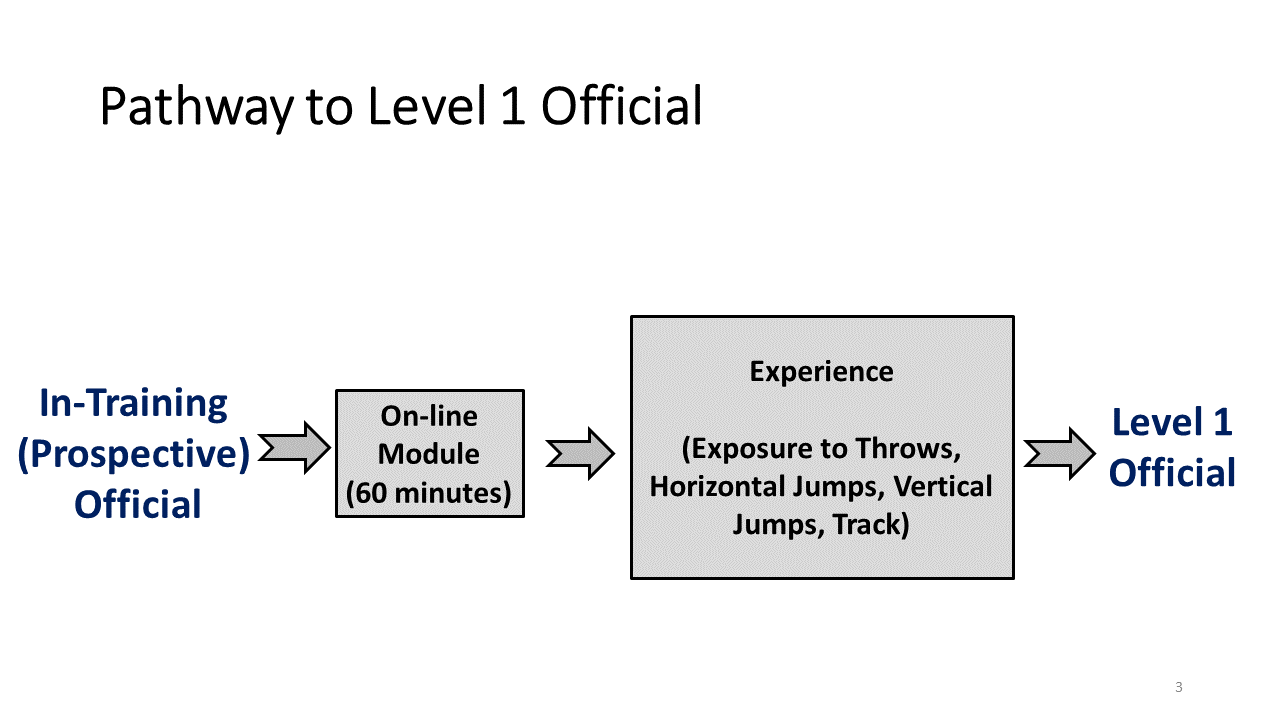 Requirements for Joining the Pathway to Level 1:
Must be a BC Athletics member
Fee—there is no fee for this pathway.
Benefits—in addition to all the benefits of being a member of BC Athletics, a prospective official on the pathway to Level 1 will receive online training and exposure to officiating the major events.