High Performance Coaching Clinic: Endurance & Steeplechase
February 14, 2018 14:56pm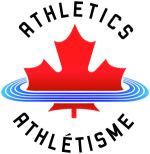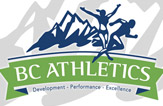 High Performance Coaching Clinic: Endurance & Steeplechase
PRESENTED BY ATHLETICS CANADA WEST HUB
Sanctioned by BC Athletics
Date: March 16th (5pm-7pm) – March 17th (9am-4pm), 2018
Location: Athletics Canada West Hub (at PISE/CSI Pacific), 4371 Interurban Rd, Victoria, BC V9E 2C5
Contact: West Hub Lead Coach, Heather Hennigar, hhennigar@athletics.ca
Cost: $50/Coach (20 Spots Available, Priority to Coaches Performance Coach/Comp Dev Trained)
Travel Grants: BC Athletics is offering 10 travel grants of up to $250 to help cover travel expenses* incurred in attending this clinic. All grants will be provided through an online application process. Receipts must be submitted to BC Athletics Coaching Education Coordinator (Jennifer Brown – Jennifer.Brown@bcathletics.org) within 2 weeks after the clinic.
*Eligible expenses include Car Rental, Taxi, Bus, Ferry, Air Transport, Hotel Accommodations, etc.

Keynote Presenter: Pascal Dobert
Pascal Dobert is a US Olympian in the Steeplechase (Syndey, 2000) and works as an assistant coach to Jerry Schumacher with the high-powered Bowerman Track Club (BTC) where his primary role is in the areas of strength and conditioning, running technique, and steeplechase. BTC athletes include Canadian Champions Mohammed Ahmed and Matt Hughes, as well as 2017 World Champ Steeple medalists Evan Jager and Courtney Frerichs and 2017 New York Marathon winner Shalane Flanagan, among many other world and Olympic athletes. Dobert will share some training techniques used by BTC, including specific steeplechase drill demonstrations.

Other Guest Speakers Info and Full Program Information Coming Soon….