Upcoming Seminar: Applications of Performance Testing for Track & Field
February 20, 2019 6:40am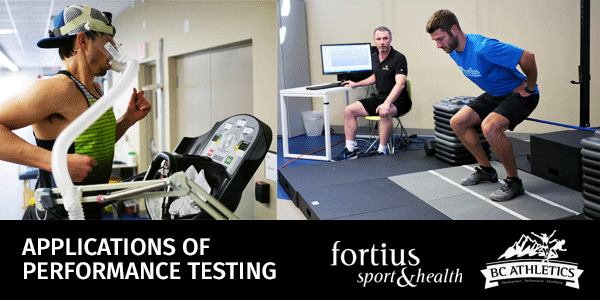 Physiological and biomechanical assessments provide objective metrics for baseline evaluation of athletes and monitoring their progress. These tools can also help inform your training strategies to improve performance outcomes and manage injury risk.
On March 14, Fortius Sport & Health's Director of Sport Performance (and track and field coach), Paul Gamble, and Applied Sport Scientist (Physiology), Lauren Penko are hosting a complementary 1-hour presentation and Q&A session exclusively for BC Athletics coaches. The seminar will cover the applications of some of the assessments that Fortius can provide on-site, and how they relate to your work with athletics athletes. These include:
Physiological assessment, such as VO2max and lactate threshold
Body composition analysis
Biomechanical assessment, including jump testing (using force plate technology)
SEMINAR DETAILS:
Date: Thursday, March 14, 2019
Time: 6:30 – 7:45pm
Location: Human Performance Lab, Fortius Sport & Health, 3713 Kensington Avenue, Burnaby, BC.
Registration: www.trackiereg.com/performancetesting
Live Video Streaming: https://www.facebook.com/BCAthletics1/
Please direct any questions to Jennifer.Brown@bcathletic.org.