Attention Masters Athletes! Don't miss these 2019 Masters Championships
February 12, 2019 19:22pm
Attention all Masters athletes! There are a number of exciting competition opportunities for you to take part in over the next new months starting with the Canadian Masters Indoor Track & Field Championships taking place March 8-10, 2019 in Edmonton, AB! We encourage you to familiarize yourself and take part in the upcoming Masters Campionships detailed below!
Event: Canadian Masters Indoor Track & Field Championships 2019
Dates: March 8 - March 10, 2019
Location: Edmonton, Alberta
About: Athletics Alberta and Canadian Masters Athletics would like to welcome all masters athletes to the 10th Canadian Masters Indoor Athletics Championships being held in conjunction with Athletics Alberta indoor provincial Championships. We welcome both Canadian and Non-Canadian athletes to the competition. The event will take place at the Universiade Pavilion (Butterdome) on the Campus of the University of Alberta in Edmonton.
Registration: Here
---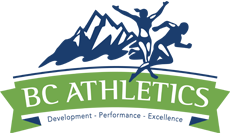 Event: BC Athletics Masters Indoor Track & Field Championships 2019
Dates: Match 29 - March 31, 2019
Location: Kamloops, BC
Website: Here
---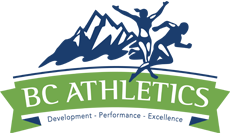 Event: BC Athletics Outdoor Masters Track & Field Championships
Dates: June 14 - June 16, 2019
Location: Langley, BC
Website: Here
---
Event: Canadian Masters Outdoor Track & Field Championships 2019
Dates: July 5 - July 7, 2019
Location: Montreal, QC
Registration: Here