While The Challenges Are Great, So Are The Opportunities
April 8, 2020 16:35pm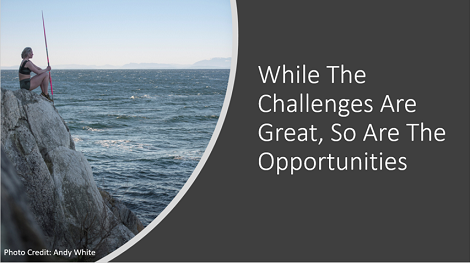 As any seasoned track and field athlete will tell you, the best-laid plans often go awry. In fact, the majority of my years competing have been subject to many different altered trajectories due to some kind of injury or another one of life's curveballs. I actually counted: 6/16 seasons ended up going "as planned" with uninterrupted training. That being said, they all ultimately provided me with an opportunity elsewhere.
What we are going through today is no different: for months (and for some, years) we've strapped on blinders in pursuit of our athletic endeavors. Some of us left them on full-time: everything we do is in service of our goal, and if feels like we have the lines etched around our eyes to prove it. However, with the summer season effectively canceled, we need to be pragmatic and peel off those blinders and put on some rose-colored glasses to avoid burnout and support our mental health. This situation is not how we envisioned our future, but in choosing the right lens we can find opportunity through what we initially saw as adversity.
When Canada decided not to send a team to a Games held this calendar year, my blinders could only see what had been taken away. But after I processed the loss and put on my glasses, I saw how much I had to gain:
| | |
| --- | --- |
| Blinders | Rose Colored Glasses |
| "I lost opportunities to prove myself in competition. All my training feels wasted." | "I have more time to prepare for the next summer. I can fine-tune the things I felt I didn't have time for. I can work on shoulder & spine mobility that will ultimately enhance my performance later." |
| "I'm so disappointed training camps and competitions were canceled." | "I've been competing or gone from home every summer but one for the last 10 years. This is an amazing opportunity to explore BC: go hiking, camping, and not worry about being "competition ready" all summer." |
| "I miss my training partners." | "I was only going to see my parents and boyfriend for a handful of days this summer, and now I get to live with them, have more inside jokes, and develop strong bonds." |
| "I can't get physio!" | "I have access to Telephysio and it's going to help me to become more effective at looking after myself." |
| "My plan has been completely thrown off." | "I have time to start applications for grad school now, and upgrade courses online. This actually sets me up better so I can immediately do a Graduate degree once I retire from track." |
So, what could you stand to gain from this time?
-Liz Gleadle
2x Olympian & Canadian Record Holder (Javelin)
Follow Liz's Journey: