Natasha Wodak and James Lam crowned Provincial 8k Champions
January 16, 2020 0:57am
The Pioneer 8k on Sunday was the first Provincial Road Championship of the year, put on by the Prairie Inn Harriers. Langley Mustangs, James Lam and Natasha Wodak of the Prairie Inn Harriers took the wins and the titles of 2020 Provincial 8k Champions.
This was the 41st running of the Pioneer 8k and it was greeted with wintry conditions with low single digit temperatures and a strong wind. The Pioneer 8k was also the first race of the Provincial BC Super Series and the Island Series.
James Lam lead the trio of top three men from the Langley Mustangs with 24:23, followed by Blair Johnston 24:26 and Joel De Schiffart at 24:38.
Natasha Wodak, took her seventh win at the event crossing the line in 25:55, followed by Natalia Hawthorne 26:49 and Julia Howley 28:24. Both Julia and Natalia run with the Vancouver Thunderbirds.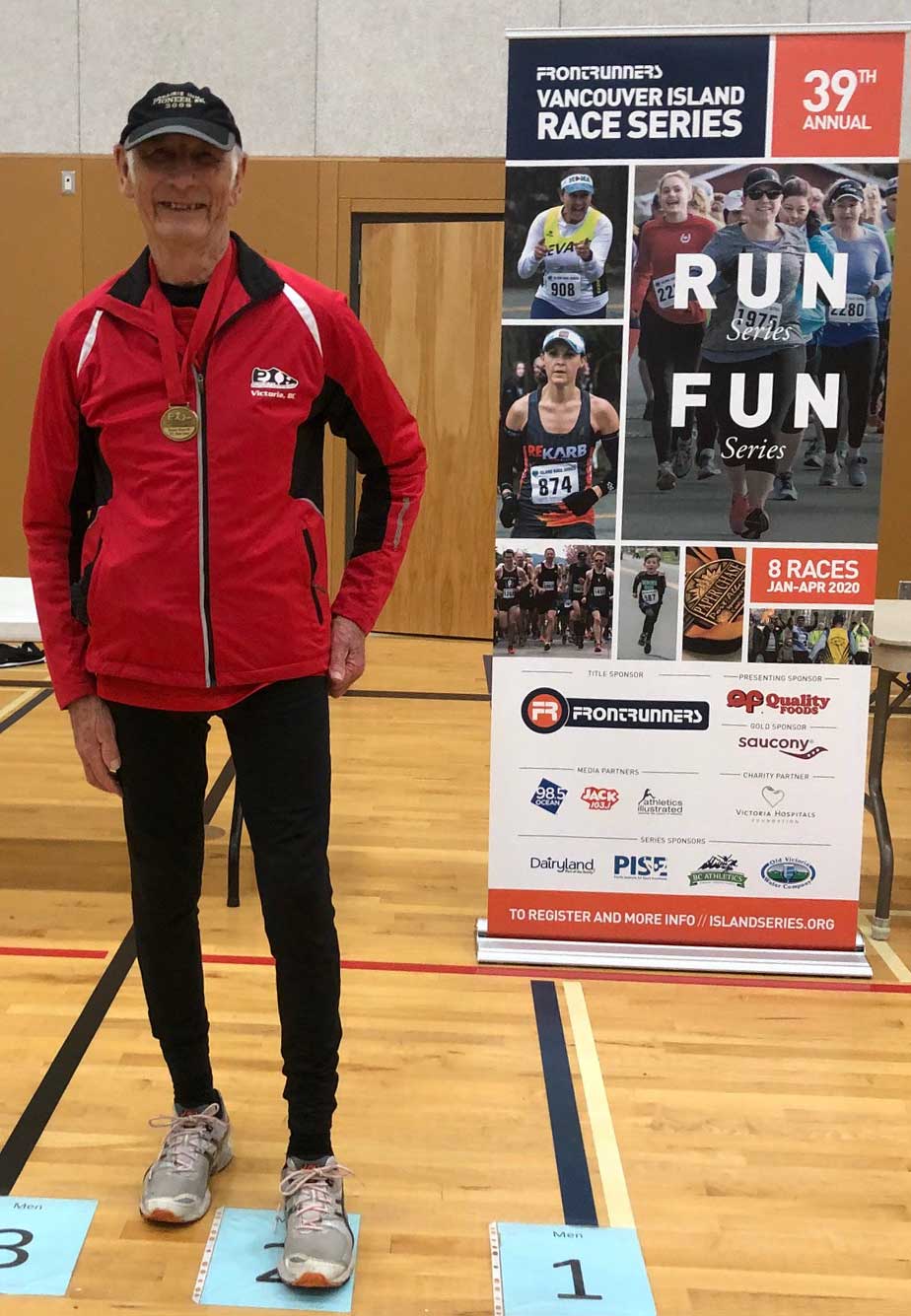 Running legend, Maurice Tarrant, had a birthday last week bringing him newly into the 90-94 age category. Maurice set his 11th Canadian Record, 1:13:09 for 8k (1:12:44 Chip time). Maurice is a BC Athletics Hall of Fame member and was inducted into the Victoria Sports Hall of Fame in 2017.
---
See the BC Athletics 8k Championship results here.
Full results available at https://racedaytiming.ca/results/2020Pioneer8K
Read the Vancouver Island Runners' Association news release here.
Athlete interviews are available at Athletics Illustrated.
---
The next race of the Island Series is the Cobble Hill 10k on January 26.
The next three events in the BC Super Series are the Icebreaker 8k (Jan 19), the First Half Marathon (Feb 9) and the Vancouver St. Patrick's Day 5k (Mar 14) which doubles as the BC Athletics Provincial 5k Championship.