Kevin Coffey – The Best Kept Secret in Canadian Marathoning
October 18, 2017 14:18pm
Kevin Coffey is a long distance runner who trains with the BC Endurance Project (BCEP) and is coached by Richard Lee. Kevin has personal bests of 2:21:40 and 1:07:34 for the marathon and half marathon respectively and is racing the Canadian Marathon Championships this weekend in Toronto at the Scotiabank Toronto Waterfront Marathon (STWM).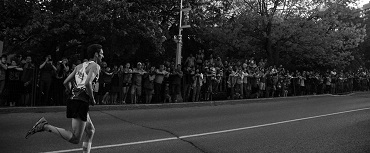 BC Athletics: You have been described as "The Best Kept Secret in Canadian Marathoning". For those that aren't familiar with you please give them a rundown of who you are and how you've gained this reputation.
I am a distance runner who trains with the BCEP in Vancouver. I think I gained the reputation as being the "best kept secret" because I didn't come up through the high school or post-secondary systems. I didn't start running until I was 21 and didn't really start making it to the podium at any race, local or national, until 2012. Since then I have quietly been working my way to achieving personal bests without becoming an Internet celebrity. Fun fact: When I was healthy, I medalled at all the 2017 provincial and national championships at which I have raced. (Damn hip in Guelph!).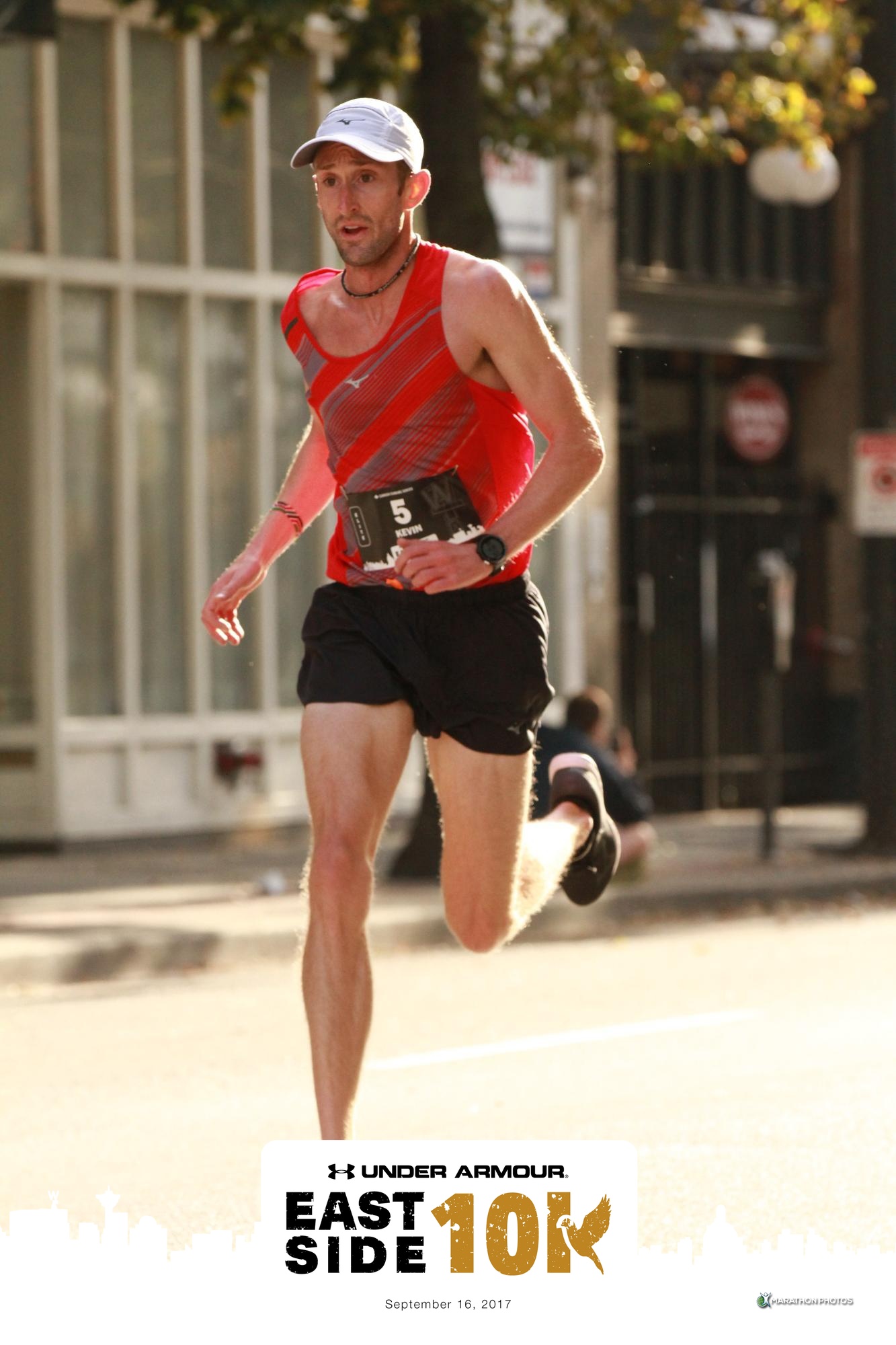 BC Athletics: You ran your first marathon in 3:47 and have slowly chipped away at that to now have a 2:21:40 marathon to your name. How has your training for STWM gone so far and what do you hope to achieve at STWM?
Training has been going very well over the last 6 weeks. I started out with a hip injury after track season that resulted in me taking some time off and rehabbing things. It was a slow start, but Coach Richard Lee was very helpful keeping my spirits up and reminding me it was the total build, not just one workout or week. I can confidently say I have not been as fresh going into a distance race since 2013 Around the Bay!
BC Athletics: The marathon has a certain mystique to it that garners significant media attention. What is it about the marathon that attracts you to the distance?
It's a combination of my age (I'm not getting any younger. Ha ha!) and the possibility that my fast twitch muscle years might be in the rear view mirror. On a side note, I ran 14:07/5km this past spring and was floored by the improvements made over the shorter distance. Thanks has to be given to the BCEP (BC Endurance Project) group for the significant improvement.
Back to the marathon— it's a distance that requires a great deal of training, both mental and physical. Unlike shorter distance races where people could run to complete every weekend, the marathon takes 12-16 weeks of preparation just to complete the distance. Training is a lot of work (easy runs, long runs, workouts, etc.). So when people cross the marathon finish line they have accomplished something that the majority of the population haven't done. So, it's very rewarding!
BC Athletics: What is one piece of advice that you would offer to someone attempting the marathon for the first time?
Enjoy the training experience and set your goal to just complete the distance. It's an event where the distance requires as much respect as the finishing time. Because, if you don't respect the distance your finishing time will suffer!
BC Athletics: Looking forward past the marathon what other races do you have planned for the rest of 2017? Are there any other big goals that you are looking forward to?
My season will be finished after this marathon. I will recover and hope to train for a half marathon in the early part of 2018. After that, I'm really hoping to get back on the track!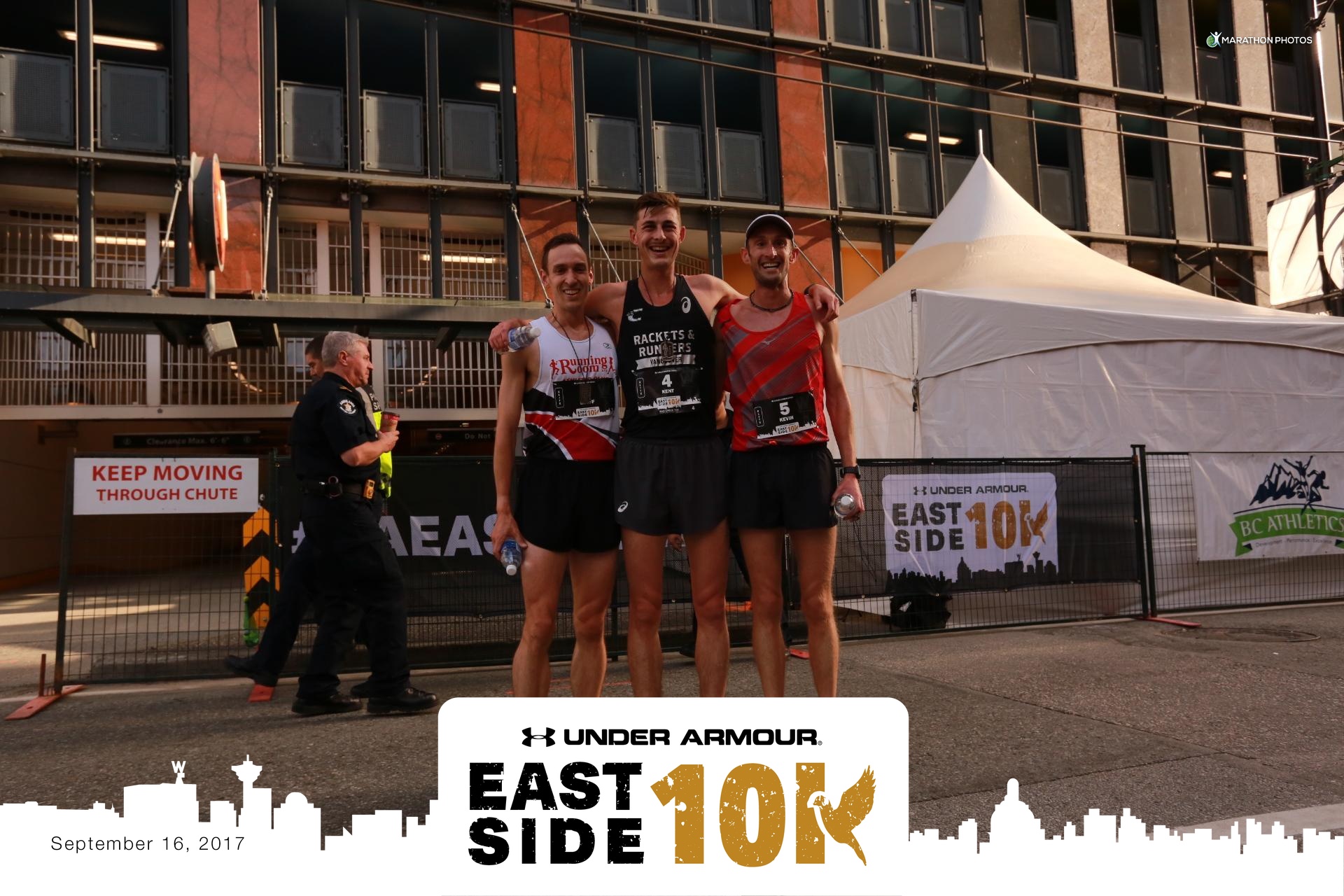 BC Athletics: Aside from your personal ambitions you also help to coach with the Mile2Marathon group alongside other Canadian Distance Running legends, Dylan Wykes and Rob Watson. Tell us a bit about your personal coaching philosophy and what this group can offer to both new and experienced runners?
My coaching philosophy is that runners can far exceed their expectation with consistent guided training. A lot of my theories and my outlook have come from great coaches I have had; Steve Boyd and Richard Lee.
The Mile2Marathon group is very welcoming. It is a group for athletes who are looking for a great social environment with the idea / goal of improving personal bests. There is a wide range of talents, from 2:30-5:00 marathoners. It's wicked because everyone has a group!
Thank you Kevin for taking the time to speak with us and good luck this weekend in Toronto!