Alyx Treasure: Seeking New Heights Ahead of the Commonwealth Games
March 26, 2018 13:27pm
Growing up in Prince George Alyx saw early success in her primary event, the high jump, winning the BC High School Championships in grades 10, 11, and 12 and she represented Canada at both the World Youth and World Junior Championships. After high school Alyx went on to find great success as a student-athlete at Kansas State University placing 2nd at the 2014 NCAA Championships.
In 2015 she competed at the Pan Am Games in Toronto, finishing seventh for Canada's top placement in the women's high jump. In 2016 she increased her personal best to 1.93m qualifying her for the 2016 Olympic Games in Rio de Janeiro where she advanced to the high jump final placing 17th. BC Athletics caught up with Alyx to talk to her about her being named to Team Canada for the upcoming Commonwealth Games in Gold Coast, Australia and how her preparation for these Games has been going.
BC Athletics: Congratulations on being named to Team Canada for the 2018 Commonwealth Games in Gold Coast, Australia. This being your first Commonwealth Games, what does it mean to you to be named to this team?
Alyx: This team is particularly meaningful for me because I still remember, very acutely, the disappointment I felt when I missed qualifying for the 2014 Commonwealth Games in Glasgow, Scotland. Funny enough I just had the chance to go to Scotland, which is where my mom's side of the family is from, to compete in Glasgow for the IAAF Final. So, the memories of missing that team are still very fresh for me which makes this team especially important.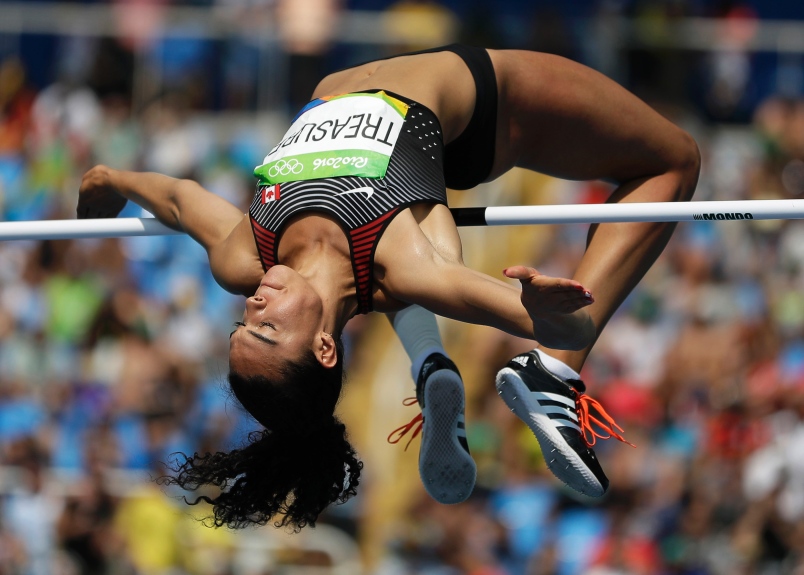 BC Athletics: With the Commonwealth Games being held early in the year (April 2018) your 2018 Indoor season probably looked a lot different than typically year. Is there anything that you've done differently this Winter than compared to years past to help you prepare to be at your peak come the Commonwealth Games?
Alyx: Yes, this year has been a huge shift for me, partly due to my big move back to Canada. I made the decision last year to move back to train at the Athletics Canada East Hub in Toronto. I continue to be coached, Cliff Rovelto, who is still in Kansas but, I now train solo, day in and day out, which has been an adjustment as well as the change in location. Another big shift for me was that I chose to focus on my indoor season to prep me for the Commonwealth Games. Since the games are so early in the year there are not many opportunities to compete beforehand. This was the first year that I had a true indoor season, and to say it was busy is an understatement. I went back and forth from Europe twice and ended up competing in 6 meets in less than 4 weeks. I was able to learn a lot in a short period of time and had the opportunity to compete against my main competitors for the Commonwealth Games on several occasions. It was just what I needed to get myself physically and mentally prepared for Australia.
BC Athletics: Just a couple of weeks back you set a new Indoor PB jumping 1.90m to win the meet. It appears that your prep for the Games is well on track, how did you feel about the performance?
Alyx: I'm glad that my PB is finally in the 90's! In the past I haven't focused on competing indoors and so it has been hard to put up solid numbers when you only jump once or twice for practice. The meet was a last minute addition to my schedule with the purposed of getting some practice in on a good surface and it ended up being a good day for me! It was a break through competition where I was able to make good adjustments. That said, I do wish I would have saved those jumps for the following week for the IAAF Final but, all in all in was good prep going into outdoors.
BC Athletics: What do the next couple of weeks look like for you as you prepare for the Commonwealth Games? Do you have any competitions planned to help you prepare?
Alyx: Yes, I'm heading out to San Antonio this week to open my outdoor season with my coach. It'll be a great opportunity to fine tune some things and get feedback from my coach before I head to Australia. I fly out at the end of the week and then have a couple weeks in the sun to finish fine tuning and prepping for the qualification round which is near the end of the Games.
BC Athletics: Success in the High Jump came quite early for you, winning the BC High School Championships for the first time in Grade 10 and competing at both the World Youth and Would Junior Championships. More recently, you've become somewhat a regular on the Senior National Team competing at the 2016 Olympics and the 2017 IAAF World Track & Field Championships. While on paper this appears to be a textbook career, I'm sure you've had to face your share of adversity along the way. Can you talk a little bit about what it's like to face adversity, how you overcame it, and how that has helped make you the athlete and person you are today?
Alyx: It's funny that as soon as you put "Olympian" beside your name all the struggles and the off years seem to disappear, but I have dealt with both in spades. When I first went to University in the states I was suffering from a bad ankle injury which, in the end, resulted in me missing out on making the NCAA Championships, failing to place in the 2012 Olympic Trials, and ultimately ending in a year away from the sport due to surgery on that ankle. After the surgery my ankle was still far from fully functional and I dealt with many setbacks. This is the most observantly obvious of my setbacks due to me having to take a full year off to rehabilitate that ankle but, the main adversity that I have and still deal with on a daily basis is Crohn's Disease. I was diagnosed at seventeen and since then I have been hospitalized several times, forced to drop out of school (first in my freshman year and again last year in my master's program), and deal with chronic pain and bi-weekly self-administered shots. Over the years Crohn's has become my biggest adversary and my greatest tool in aiding me to become the athlete I am. Dealing with the disease has thickened my skin and made me extremely resilient which, I contribute to many of my successes later in my career.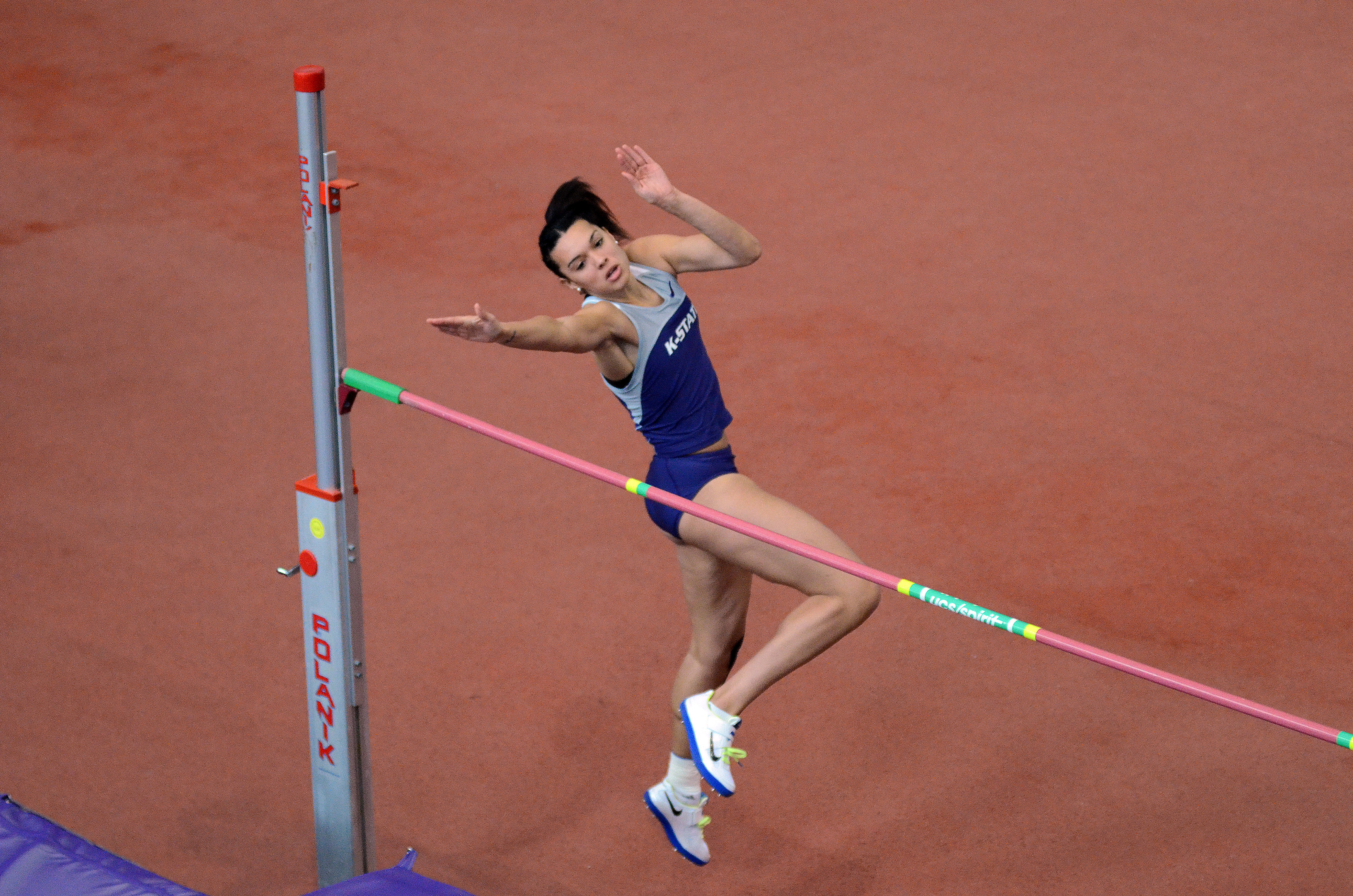 BC Athletics: Knowing that some young athletes are likely to read this, what is one piece of advice you'd give to a young athlete just getting their start in this sport?
Alyx: To have patience and a vision of how you want to succeed. This sport opens many doors and gives you so many opportunities, to meet people, to travel and even get an education but, it's a long game and takes dedication and a long term vision.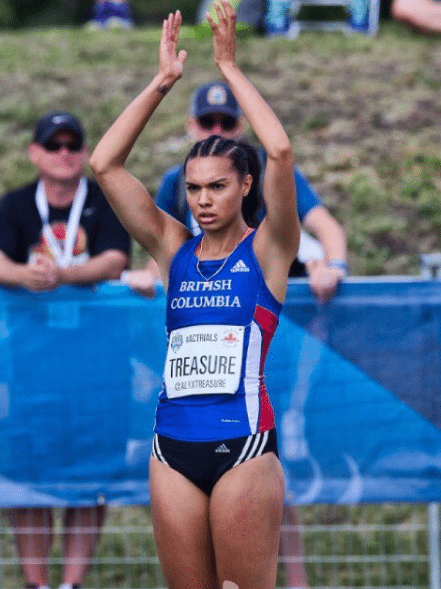 BC Athletics: While the Commonwealth Games are likely to be the focus of your 2018 season, there will still be a long season afterwards. Are there any specific meets you are targeting or goals you have?
Alyx: I'm looking forward to being on the circuit this year and being able to take every great opportunity I get to compete all over the world and jump on it without having to worry about peeking and an end of season championship. It's a rare year when you can truly just enjoy your job with all the pressures being lifted early on.
Thank you Alyx for taking the time to speak with us and good luck in your upcoming competitions.
-Chris Winter, BC Athletics