Benjamin Ayesu-Attah Gains Invaluable Experience at IAAF World Relays
May 2, 2017 10:42am
Benjamin, a 400m runner with the Coquitlam Cheetahs and coached by Tara Self, won the silver medal at last Summer's Canadian Track & Field Championships in Edmonton, in a Personal Best time of 46.20. He just returned from the IAAF World Relays in Nassau, Bahamas where he ran a leg on Canada's 4x400m team. BC Athletics caught up with Benjamin to talk to him about his experience at the World Relays and what he has planned for the upcoming outdoor season.
BC Athletics: First off we would like to say congratulations on being named to Team Canada for the IAAF World Relays! This is an incredible honor and a great experience that should benefit you immensely in the coming years.
Thank you, it is always an honour when you can represent your country on the international stage. The amount of things you take away from these experiences is invaluable.
BC Athletics: After last year's Olympic Games, with the great success Canada had in Athletics, our nation's status on the world stage has grown immensely. What was it like to be a part of Team Canada at the World Relays?
It was an exhilarating atmosphere to be a part of team Canada after the recent growth and success in Athletics. I have been on a few Canadian national teams but it seems like there is much more recognition and attention to what we are doing. There also seems to be more support from the fans which was clearly evident in the Bahamas when we were competing. Moments like that make the sport and competition easier because you know people genuinely want you do well.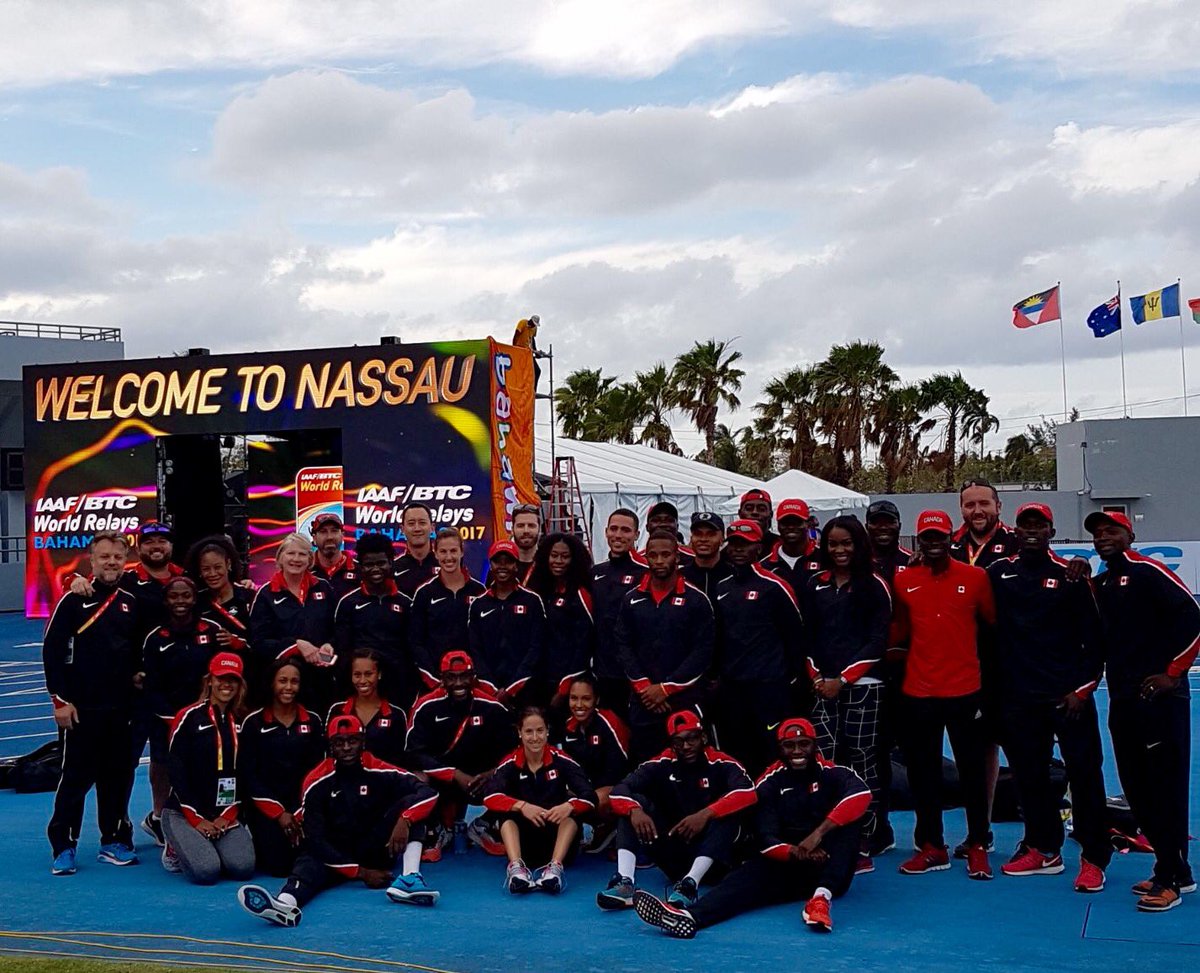 BC Athletics: After having a few days to reflect back on the experience, what is the biggest thing you are going to take away from competing at this level?
After looking back on the whole experience, I would say the biggest thing to take away from competing at this level is enjoying the process of it all. There is a lot of work done for a one lap sprint. I think enjoying the process leading up to World Relays and the challenges my coach, Tara Self and I had to endure makes competing at this level all worth it.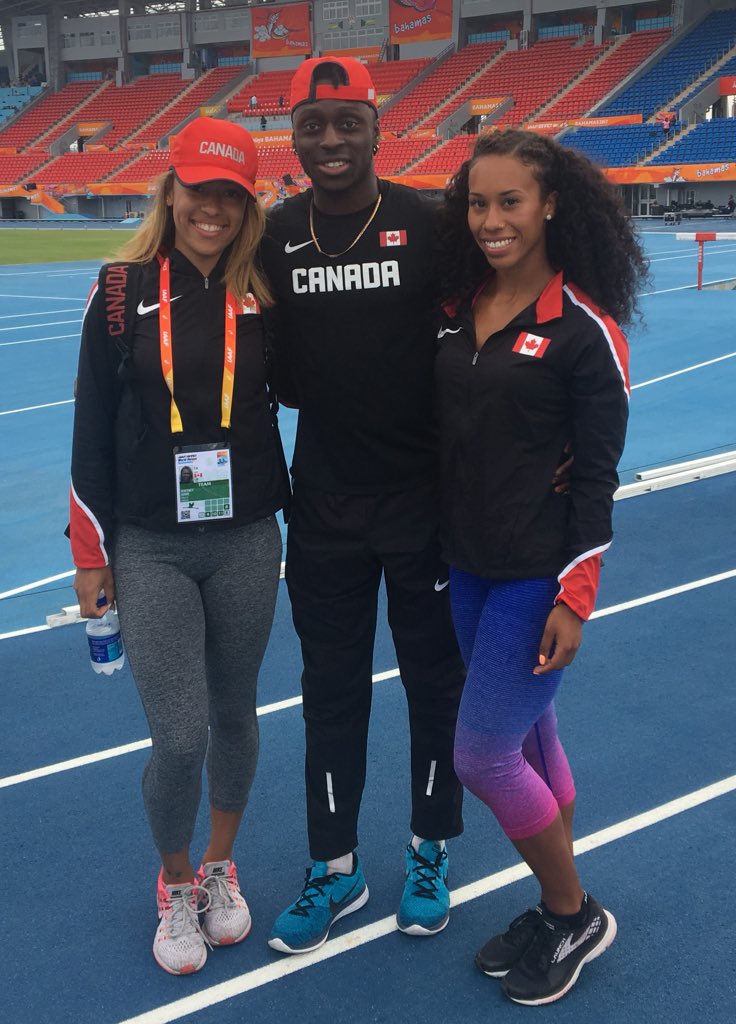 BC Athletics: You train with Tara Self and the Coquitlam Cheetahs which includes a number of other top sprinters including Nathan George, another top 400m runner for Canada, James Linde and Nicholas Ayin. What is the group dynamic like? How important is it to you to have other top athletes to train with?
I have been a Cheetah for a long time now and the importance of having an elite coach who induces a positive training environment for a range of athletes is definitely a blessing. The support system of our top athletes is awesome because we know each other's abilities and tendencies so getting each other going when a workout gets tough keeps us in line. Watching the JD athletes grow and discover their abilities throughout the season is also just as important as training with talent such as Nathan George, James Linde and Nicholas Ayin. Every time a JD athlete improves whether it be in practice or competition and seeing that sense of accomplishment from them is quite motivating.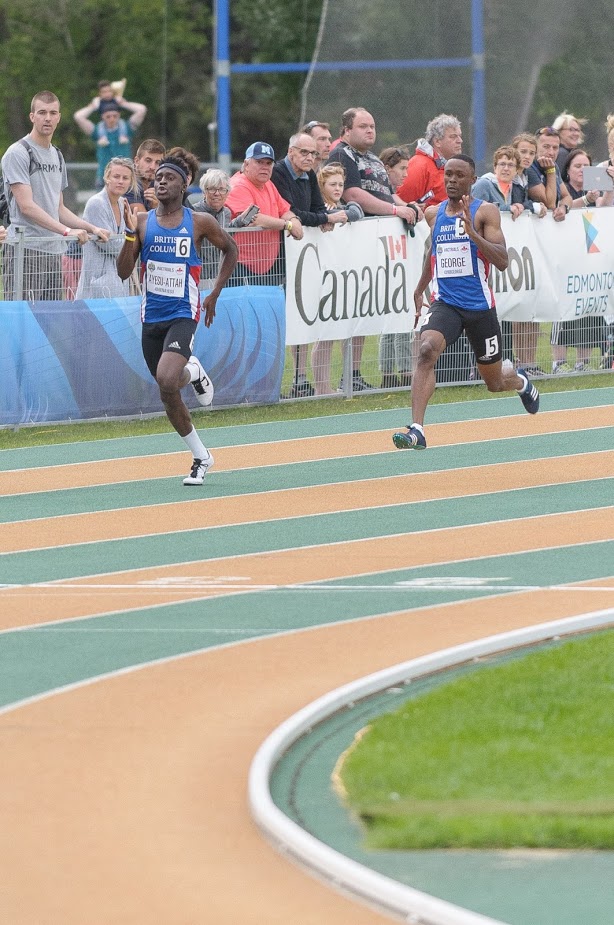 BC Athletics: What are your major goals for the 2017 outdoor season?
My major goals this season is to have fun and stay healthy and with that hopefully comes the opportunity to compete for Canada again this summer.
Thank you Benjamin for taking the time to speak with us and good luck in your upcoming competitions.
Follow Benjamin on Twitter
Chris Winter - BC Athletics