James Linde sprints to silver in Summer Universiade 200 metres
August 31, 2017 11:22am
James Linde of Coquitlam is a 100m and 200m runner with Personal Bests of 10.42 and 20.7 respectively. He just returned from the 2017 Summer Universiade (FISU) Games in Taipei, Taiwan where he won Silver in the 200m. BC Athletics caught up with James to talk to him about his amazing season capped by a great performance at the FISU Games in Taipei and what he has planned for the future.
BC Athletics: First off we would like to say congratulations on a remarkable season capped off by an amazing performance in Taipei at the FISU Games to capture Silver in the 200m!
James: A big thanks to you guys! I really appreciate it.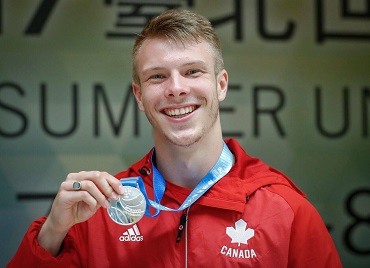 BC Athletics: You came into the 2017 track season with PBs 10.58 and 21.17 respectively and proceeded to lower those time and time again in some exhilarating races against some of the best athletes in the world. What do you feel is the reason(s) for this jump in performance during this season?
James: Especially with my 21.17 being done back in 2014, being able to take a leap into my development this year was rather relieving. I feel some ill-timed injuries set me back in the previous two years, so finally having a completely healthy season got me to where I perhaps should have been. However this year gave me some bigger races against those big athletes that was able to ignite a bit of fire in those performances and help propel me forward even more.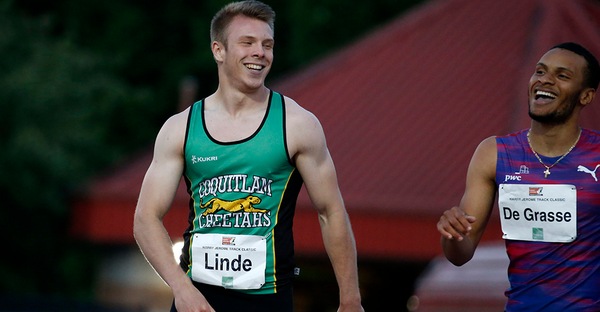 BC Athletics: Tell us a little bit about your performance in Taipei? What was your prep like going into the Championships and in breaking down your 200m final how do you feel you executed your race?
James: As somewhat of a new arrival to the international racing scene, I just wanted to prove I belonged on that stage alongside the others. After a rather mediocre 100m round 1 and 2 that found me outside the semis, I was not going to let that be the case in my best and favourite event (The 200m). After the first round I just wanted to squeak into that finals and therefore get that reassurance I belonged there. I got that small q for the final and felt accomplished. The final was only 2 hours or so after the semis, I was tired but I knew every other finalist would be too. After coming around the bend in lane 1 and finding myself in last place, I was able to surge in the fashion I usually do in the 200m. I saw in my peripheral vision myself passing some of the others but as I crossed the line I assumed to had finished mid pack, 5-6th. I looked up at the board and my name popped up second to my surprise. Those guys were all faster than me on paper, but if rankings mattered then we wouldn't need to race.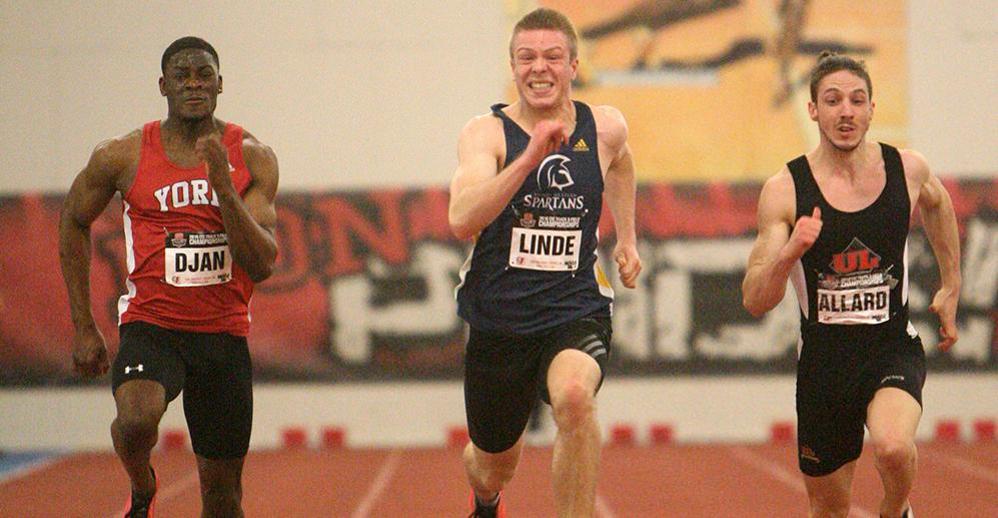 BC Athletics: What does competing at this level, against some of the top sprinters in the world, teach you as an athlete? Is there anything you've learned throughout this season that you will be able to apply in future years and competitions?
James: Something I have found going up the ranks in track and field is that no matter what level of competition you reach, you always want to take the next step after. I feel I won't be able to fully appreciate how far I have made it until I retire and look back at my career. Until then I motivate myself by who is beside me, and by who is beating me. However my persona at the track has always been to relax and have fun. By taking each moment in and appreciating every step of the way it helps me not get overwhelmed or nervous by whatever stage I'm on.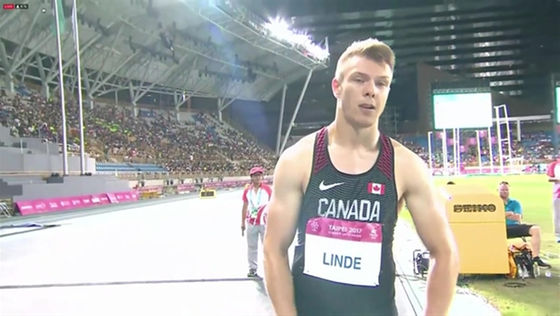 BC Athletics: Tell one thing about competing at an International Championship on the other side of the world that you think aspiring young athletes might find interesting or surprising.
James: I think the best thing I can tell any young athlete is that even though there may be a sold out stadium around you, or the best athletes in the world in the lane beside you; you're still running on the same sized track made out of the same material you've ran on any other time. The sport does not change no matter where you are or who you're competing against. You just do what you know you are capable of and have done a thousand times before back home.
BC Athletics: You train with Tara Self and the Coquitlam Cheetahs which includes a number of other top sprinters including Ben Ayesu-Attah, Nathan George, Ben Tjernagel, Nicholas Ayin, etc. What is the group dynamic like? How important is it to you to have other top athletes to train with?
James: I cannot praise Tara enough. I have trained with her since I was 13 and she has become one of the biggest influencers in my life. That goes beyond track and field too. That's not just me who she has influenced like that either, anyone who spends long enough training under her feels the same way. Just one of the most incredible people I have ever met and ever will. My training group consists of some of my life long best friends who all train hard and compete elite which makes for the perfect training environment. We can all have fun while training hard at the same time.
BC Athletics: Early in the season there was rumor that 2017 was to be your last season in the sport. Are you still looking at retirement or has this season caused a change of heart? Either way what's next for you?
James: Haha that was indeed the plan. That mindset of just wanting to enjoy every moment of my "last season" really made every single practice and competition a lot more fun than it ever had been before. Maybe that helped my improvement too. Enough of my friends and family have rallied their support in favour of me continuing, and I'm just having too much fun to walk away just yet, especially when I feel I have not peaked in potential. So I'm happy to say I will be continuing my career and taking it year by year to see how far I can take this.
Thank you James for taking the time to speak with us and all the best in the future!
Follow James on:
Chris Winter - BC Athletics