JD Pentathlon Championship Registration Deadline Approaching
June 6, 2018 11:07am
​Junior Development Pentathlon Championship Registration deadline on June 16th!
​When:​ Saturday, June 23rd, 2018
Where:​ South Surrey Athletic Park (14600 20 Ave, Surrey BC V4A 9P5)
Who​: BC Athletics members, School Club members, School Day of Event members born 2005 - 2009.
​Come join BC Athletics for a day of competition involving five events: High Jump, Long Jump, Sprint Hurdles, Shot Put, and Middle Distance Run.
​Registration Deadline:​ June 16th, 2018
Register at www.trackie.com.
Bonus: ​Register before the deadline and get a souvenir t-shirt customized for this event!
T-shirt design below.
Double Bonus: Register by June 10th and you can purchase a souvenir hoodie customized for this event!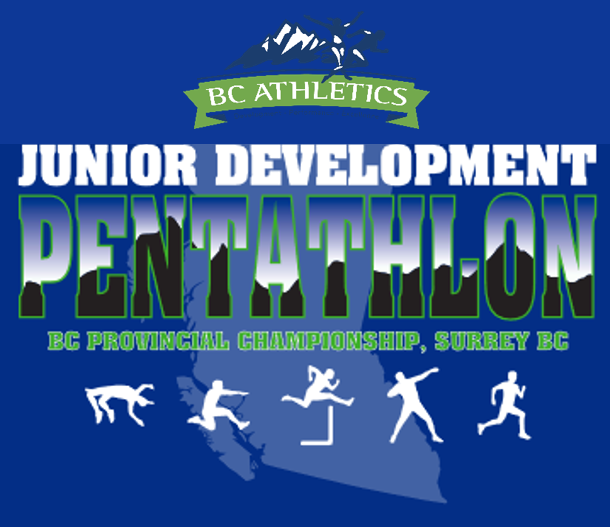 ​Hosted by Ocean Athletics